We are happy announce the people's choice winner of the
"Something Like Nice"
remix competition is electronic producer
Daktyl
. The atmospheric reworking of
Marie Dahlstrom
and
Emmavie
's smooth number submitted by Daktyl led to him having the most likes and reposts on SoundCloud. According to Dahlstrom, he is a worthy winner, as she states, "He displays a creative use of sampling skills and extra points for having substituted the original chords and giving it a new zest." It is little wonder that Daktyl won as from the moment the play button was pressed I was engrossed by the textures in this remix. Daktyl created a remix of "Something Like Nice" that ebbed and flowed, transporting the song from subtly haunting moments to beautifully rich and vibrant flourishes. Have a listen below and let us know your thoughts on Daktyl's reworking of "Something Like Nice," and be sure to follow him on
Facebook
and
SoundCloud
.
Center
Marie Dahlstrom's winner of the "Something Like Nice" remix competition is Charlie Loud, a 25-year-old producer from Denmark, based in Berlin. With an amazing use of real instruments, Charlie's "Malstrom Remix" shows an incredible level of musicianship and creativity. He has fused bossa nova and hip hop flawlessly and told us he used "a Glockenspiel, Guitar, Fender Rhodes mk I, Akai S1000 piano-floppy-disk from 1988, Roland alpha Juno-2, Korg poly-800, MFB nanozwerg, shaker, turntables, sampling & programming" which all contributed to him creating a very organic and full sounding remix of "Something Like Nice." Dahlstrom was astounded to hear that Charlie had played all of the instruments on the track himself and had only used analogue equipment in its production. Keep up to date with Charlie Loud on Facebook and SoundCloud.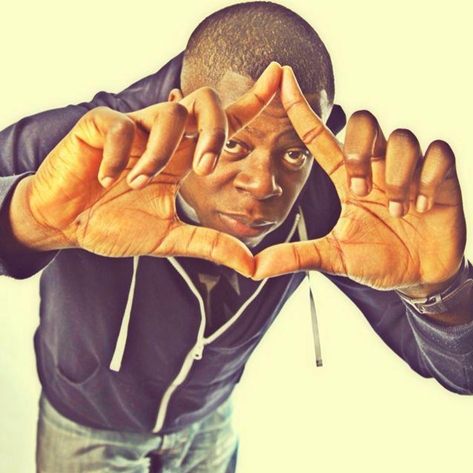 Emmavie's winner of the "Something Like Nice" remix competition is Tunde Brown aka Captain, a 22-year-old producer/engineer, musician and songwriter from North London, England. The most prominent thing to note about Captain's remix is the vibe he sets from the drop. Emmavie was pleasantly surprised by the juxtaposition of the verse and chorus. In the verse, Captain plays the guitar and an extended chord progression, which gives the song a nice lift. Emmavie loves the use of bells and pianos in the chorus; finding a good balance between the vocals and the instruments in the track. Captain has made it very difficult not to nod your heads to his production. Keep track of Captain's work at Facebook and SoundCloud.
- Advertisement -
A big thank you to all the producers who entered the competition! Bounce over to SoundCloud to hear the rest of the entries and support these talented producers.
- Advertisement -
- Advertisement -