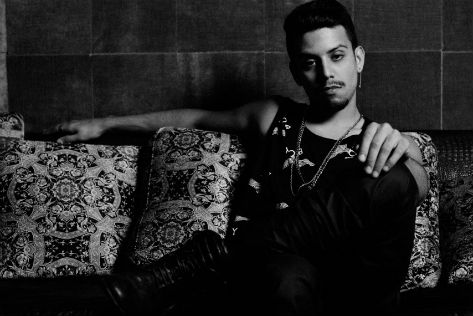 I know he was by no means the first to do it, but sometimes I wonder if
James Blake
knew what the release of his self-titled album would do to the male R&B landscape. Since his much-lauded debut, things seem to have reached a fork in the road, with artists either churning out radio-ready, formulaic dross, or going for that deep, brooding "alt-R&B" sound. We have featured more than our fair share of the latter and, as crowded as that scene now is (it's almost its own genre), I always have room for one more, especially if he comes correct. Step forward 20-year-old Miami native
Austin Paul
who gained a fair amount of blog coverage for his debut EP,
VELVET
, released this past April, and is sure to gain much more thanks to last week's follow up (and second in a planned trilogy),
DISPARIA
. Sounding like an edgier version of
John Legend
produced by the aforementioned Blake, Paul manages to pull off deeply personal narratives that deal with a mixture of love, life and his newly gained freedom from a strict Christian upbringing, all while maintaining a consistently interesting musical backdrop. I actually listened to the EPs in reverse order, only picking up
VELVET
after being so impressed with what he had to offer on
DISPARIA
, and I have been in awe since. Hit the bounce to check out our choice cuts from each EP and his self-directed video for his latest single "B E L I E V E R." You can stream both EPs in their entirety over on
SoundCloud
and, as an added bonus,
DISPARIA
is available as a free download via his
Facebook
page.
Center
After the bounce