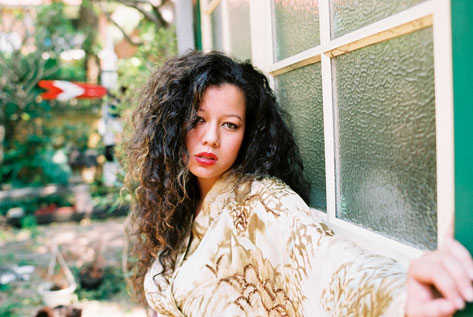 Australian born vocalist
Mahalia Barnes
has been fairly well known down on the other side of the world for most of her life. Being the eldest daughter of Australian rock royalty
Jimmy Barnes
, she was destined for a life in music. Having recently appeared on the Australian version of talent show
The Voice
, she is now becoming a household name in her own right for her powerful vocal prowess. Mahalia has one of those voices that shake you to the core, it has the perfect balance of light and shade, with the ability to be gentle and calming but when her full power is unleashed you better hold onto something tight, because she will blow you away. Mahalia, along with her band,
The Soul Mates
, deliver music that quite simply transcends genres, as evident on their latest EP entitled
Volume 2
. To fit them into a neat little box is tough because their music brings together soul, blues and rock in such a way as to escape being tagged as any one of these genres. It's simply an effortless blend of the three that manages to appeal to lovers of not only these styles, but those who adore music that effectively reaches in and knocks politely, before proceeding to break down the door to the listener's soul. The five-track EP is a strong introduction for worldwide music fans and for those of us who had previously tagged Mahalia as "daughter of" and didn't bother to scratch below the surface. Have a listen to one of my favorite tracks, the poignant "Little Light," below, and hit the bounce to hear the
Volume 2
sampler and Mahalia's roaring rendition of "Proud Mary" on
The Voice Australia
.
Center