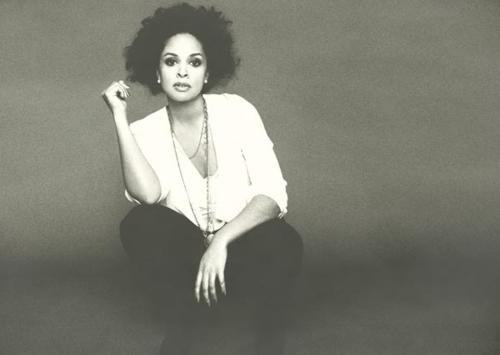 I was probably in the minority who even remotely
knew
that
Joy Denalane
dropped her German-language third set,
Maureen
, last year. Then again, I'm a nerd for the exported sounds, so there ya go. Still, it's been a huge gap (try six years) since Denalane charmed with 2006's
Born & Raised
, and my how she's been missed. Luckily,
Maureen
(which is titled after her middle-namesake) filled the gap and is about to fill it again for a second time out. While the German version got lost in translation, I'm pleased as Crystal Light fruit punch to learn that she's releasing the English version of
Maureen
for a worldwide release with a fast approaching April 3rd drop date. To prep us for the event, Miss Denalane is joined by
Bilal
on the take-off single, "Should Have Never" and boy do they serve it steamin' on a platter. Originally titled,
"Nie wider, nie mehr"
and paired with
J-Luv
for the German version, Bilal and Joy let their voices twist around an out-of-time thick bluesy n' strings backdrop that gets some added spice from
Jake One
's remixing abilities. Lest we forget that Joy and Bilal have been in vocal vicinity of each other when they joined
Tweet
and
Dwele
for the
Dresden Soul Symphony concert show
back in '08, but hearing them together on this piece, I gotta say this collaboration sweetens the deal on excitement for the revamped
Maureen
's arrival. [H/T:
OKP
]

Center