Every year, as much as I look forward to the start of a new year, I always dread the end-of-the-year lists that often come along with putting another year in the books. It's not that I don't love championing the songs that served as the soundtrack to my year; it's just that by the end of the year, it's so much easier to let those songs that rocked my world earlier in the year get overshadowed by the more recent faves. Yet and still, after a quick spin through my iTunes, it was easier to remember the schizophrenic-like list of songs that defined my 2010.
Full Crate & Mar: "I Said"
As much as I pride myself on keeping an ear tuned to good music coming from across the water, I had to issue myself a late pass when Full Crate & Mar's tantalizing EP, Conversations with Her, finally made its way to my inbox. While each song, from start to finish, blew me away, it was the achingly beautiful "I Said" that constantly found its way to nearly every playlist I created this year. From Full Crate's haunting production to Mar's sweet and gentle pleading, I was hooked. Apology never sounded so sweet.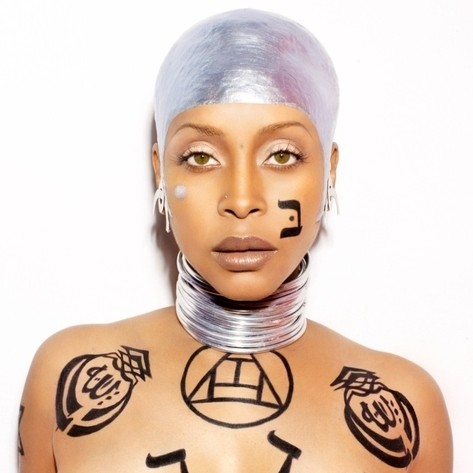 Erykah Badu: "Gone Baby, Don't Be Long" 
Much like her fashion sense, I never quite know what to expect when Erykah Badu drops a new album. Most times I love it, while others, I'm left assuming she may just be going over my head. But when she nails it, she NAILS it, and this song spelled perfection for me from the first time I heard it. Pairing Badu's coy, yet demanding lyrics with a sample of Sir Paul McCartney & Wings' "Arrow Through Me" was a funky and delicious win in my book. Easily my fave from New Amerykah Part Two: Return Of The Ankh.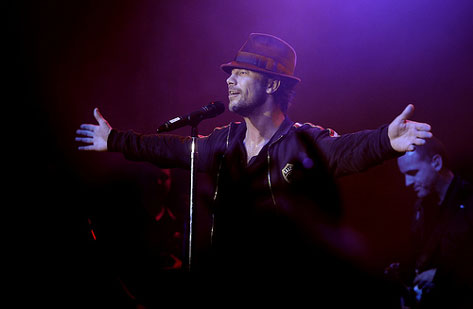 - Advertisement -
Jamiroquai: "Two Completely Different Things"
While nothing beats a good dance song from Jay Kay and crew, there's always been a special place in my heart for the group's ballads. With Jay Kay's voice and the band's great musicianship, a Jamiroquai ballad is a beautiful thing. The British group doesn't disappoint with this touching realization that a relationship has run its' course. A perfect blend of bittersweet resolve, "Two Completely Different Things" has all the things I love most about Jamiroquai--great lyrics, heartfelt vocals and perhaps best of all, some smokin' good horns.
- Advertisement -
Ne-Yo: "Champagne Life" 
We're all allowed guilty pleasures, right? Well, this song right here was definitely one of mine for 2010. Despite the fact that we're in a recession and far beyond the over-the-top excess of the '90s, "Champagne Life" just did it for me for no reason other than the fact that it just made me feel good. Shaffer Smith's catchy ode to popping bubbly and living the good life was my quicker-picker-upper many a times after a long, hard day at work. His voice seems to get closer to Michael Jackson's with each album and this song is no exception. While there'll obviously never be another MJ, Ne-Yo pays worthy homage to music's greatest entertainer.
- Advertisement -
- Advertisement -
Corinne Bailey Rae: "Closer"
Though I admittedly wasn't a huge fan of Corinne Bailey Rae's chart-topping eponymous debut, she totally won me over with her follow-up, The Sea, and largely because of this song. Whereas I initially thought she was a tad saccharine for my tastes, she forcefully pushed such notions aside as she cooed and slithered her way all over this slow-burn of a song, proving that there were more sides to her than I had given her credit for. And while Jesse Boykins III's later cover of "Closer" definitely did its' predecessor justice, Corinne's version still reigned supreme in 2010 for me.
- Advertisement -
Chris Turner: "Liquid Love"
After first falling for this instrumental this past summer on The Stuyvesants' Brooklyn's Finest mixtape, I was over-the-moon ecstatic when it resurfaced with newcomer Chris Turner's satiny vocals layered on top. Simultaneously funky and smooth, "Liquid Love," the first single from Turner's upcoming LOVEchild EP, is a nostalgic trip down memory lane when the basslines were big and the horn arrangements were even bigger.Turner's Marvin Gaye-flavored vocals provide the perfect accompaniment to this vintage-sounding tune. Having provided backup vocals for both Bilal and Sean Kingston already on his resume, "Liquid Love" made me more than ready to see this young man step into his own spotlight.
- Advertisement -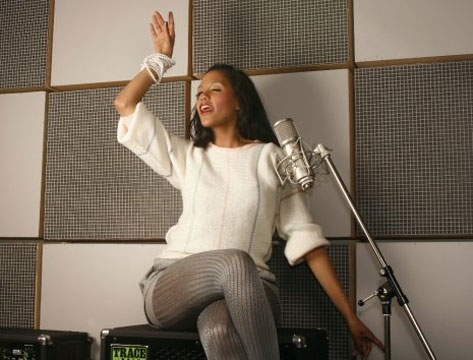 - Advertisement -
Mark de Clive-Lowe presents Rahel: "Hope"
In just a few short years, this British newcomer has created quite the buzz about herself, thanks to collaborations with artists such as Dudley Perkins, Georgia Anne Muldrow and Eric Lau. She further proved that she's a vocal force to be reckoned with by teaming up with one of my favorite producers, Mark de Clive-Lowe. Rahel's voice nestled perfectly in with MdCL's piano-laden production. Not sure if we can expect more joint musical goodies from these two in 2011, but I'll definitely be keeping my ears open for more where this came from.
- Advertisement -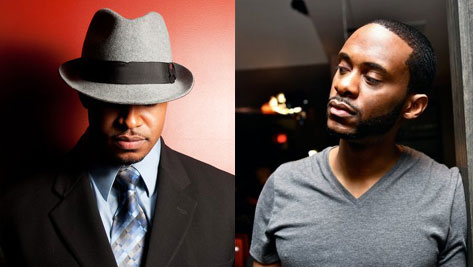 Zo! feat. Darien Brockington - "Be Your Man"
Though there were tons of great moments on Zo!'s stellar +FE Music release, SunStorm, it was the Darien Brockington-led "Be Your Man" that set up camp on my list of musical faves. D-Brock has never sounded better to me than they did on this song, which found him questioning if he has what it takes to please his ladylove. While I love Zo!'s musical composition, it was all about the vocal delivery on this one for me. His frustrations are evident, as he pleads for another chance to make it right. Keith Sweat wishes he could make begging sound this good.
Bilal: "Cake & Eat It Too"
Over the years, my most favorite Bilal moments have usually been his slower songs, and as we neared the release date of Airtight's Revenge, I was giddy with anticipation about adding a new slow-tempo Bilal song to the list. However, it would be a more uptempo groove that would literally take the cake this time around. The opening song on the album, "Cake & Eat It Too" made it hard for me to even move on to the next track, as my fingers kept finding their way to the repeat button. Co-produced by the singer and Steve McKie, Bilal's multi-faceted voice rides the highs and lows of this G-Funk-inspired arrangement.
Big Boi feat. T.I. & Khujo Goodie: "Tangerine"
Before I was the nappy-headed, Jamiroquai-loving, "conscious" girl that many perceive me to be, I was a Southern girl prone to bouncing it, shaking it and twirking it with the best of 'em. That said, even with my more "expanded" current tastes, every now and then I find myself lured back to my teen days. Even though my creaky knees no longer allow for the dance moves of my yesteryears, I've lost count of the times I've broken a sweat to this behind closed doors. Although Sir Lucious Leftfoot aka Big Boi and T.I. trade some of the most explicit bars I've allowed myself to learn in a long time, this song remains on repeat during workout times.