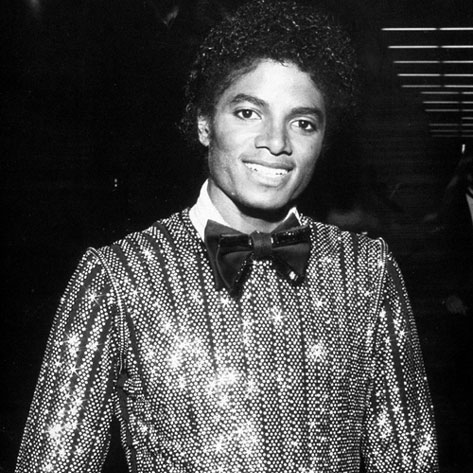 And when the groove is dead and gone
You know that love survives
So we can rock forever on
Center
Words, as copious as they are in our lives, often prove to be futile in the most necessary of times. Consider where you were when you first heard that Michael Jackson had passed. Despite the fact that the air seemed as though it was suddenly in short supply in whatever room you happened to be in, there just weren't any words that came to mind to adequately explain how you truly felt. Similarly, I don't think any of the editors at SoulBounce were prepared for the finality of this, our Top 50 Michael Jackson Songs Countdown.
Nevertheless, we are here. And after much debate and consternation, we present to you the number one song on our countdown: "Rock With You." Is this not your top pick? Or is this truly your favorite Michael Jackson song of all time? No matter. Take a listen to it. Press play on that video below. That warm and fuzzy feeling you just got? Yup. We feel that same way, too.
Not only does this Rod Temperton-penned classic have the distinction of being one of the first number one songs of the '80s, but the somewhat laughable laser effects that were so de rigeur in 1980 have become quite comforting. Don't believe me? Ask Q-Tip and Redman about their homages to this video in the past couple of years alone. Speaking of homages, this song has been remade by Brandy, Mariah Carey, Kelly Clarkson and has even been reimagined as a Japanese house music track. Sister Janet's "Rock Wit U," however, does not have the distinction of being a remake of her brother's song, but we all know that this was a hat-tip to her brother's masterpiece.
Music may be the opiate of the masses. When it came to Michael, this may have certainly been the case. So many of his songs have been pleading odes to harmony and peace just for once. "Rock With You" may have been Michael's attempt to want to hold us close individually and just rock us in the groove, around the groove and over the groove.
These words seem even more futile as this entry comes to a close. Luckily, what will never be futile are the legacy and memories that Michael left within us all. Even when the groove is dead and gone.
- Advertisement -

Michael Jackson: "Rock With You"

- Advertisement -
- Advertisement -