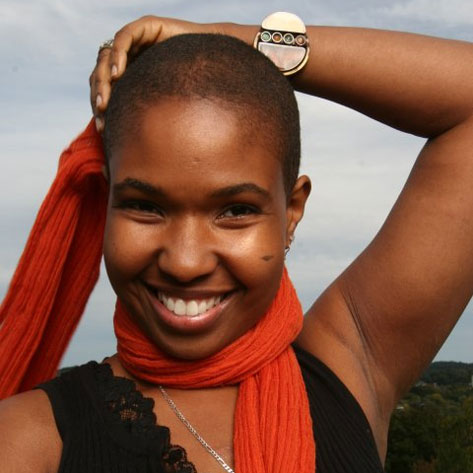 Singer Akua Allrich is defining the title "fusion artist" with her debut disc A Peace of Mine, which features songs from every genre of soul music you can fathom. Akua could have created two full albums out of this brimming CD, yet fans should be thrilled that they receive so many tunes at once.
This 14-track collection gives reggae lovers their fill with songs "Gypsy Lover" and "Sweet" and she pulls a little ska swirled with acid jazz with the song "I'm Not Crazy," which is one of my favorites off of the album. Those who need some pop-flavored R&B thrown into their music mix won't disappointed either with two of her tunes "Just Wait" and "Too Hard" that quickly remind us of Alicia Keys on a good day. 
What is impressive is Akua's seemingly effortless ability to use each genre effectively to showcase her sound, which does not suffer across any of the musical styles used. However, if there was a style to choose as her strongest, jazz would definitely reign supreme. When she careens and soars over each note vocally, you can actually feel her energy burn a bit brighter. Her live version of the jazz tune "You Make Me Crazy," which is the last track on the record, illustrates this point. While she can not quite match the regal splendor Nancy Wilson brought us with "Guess Who I Saw Today," her cover is still quite lovely and features her storytelling gift through song.
Filmmaker Safidi Tyehimba must have had fun directing Akua in her debut video for the single "Hard to Get." The video conveys summertime lightness, introducing Allrich to a broader audience of music lovers who may not yet be hip to her just yet. Cute and colorful, Akua is a joy to watch while the simple plot keeps you interested enough without distracting you from listening to the pleasant track.