Toward the end of 2009, when word of new albums that were due in the new year began to spread, many, including SoulBounce, predicted that 2010 was going to be one of the best years in urban music in recent memory. With the first half of the year already down, it's safe to say that the prediction was right on. From January through June, we have seen some excellent releases from established acts and new jacks, from the mainstream to independent players. With such great music being released, it's only fitting that the SoulBounce team share our nine picks for the Best Albums of 2010...So Far. The fact that we can even choose nine albums--and we seriously could have chosen more--is a testament to artists not only stepping their respective games up but changing the game as well. We're excited about what's to come in the second half of the year, but let's take a look back on the best of what we've been bouncing to.
Center
Janelle Monáe The ArchAndroid
Janelle Monáe takes all the most sentimental and wildly disparate musical tropes and throws them into a stew of fantastic ingenuity on The ArchAndroid. Multiple listens to these luscious, barely contained tracks only further reveals that not only is she ahead of the curve, she's one of the few artists helping to define it. -- Ro
Bounce to: "Tightrope," "Mushrooms and Roses," "Say You'll Go" (Listen to the whole thing, though.)
YahZarah The Ballad of Purple Saint James
YahZarah's The Ballad of Purple Saint James is by far one of this year's stand-out records. From the crazy, fun, almost-punk track "Why Dontcha Call Me No More" where she asks a lover why he doesn't call her anymore (while wishing his unborn children dating hell and broken hearts) to the futuristically erotic "Starship," YahZarah brings shades of the '80s intermingled with contemporary melodies that keep you engaged from the album's start to finish. -- Moon
Bounce to: "Why Dontcha Call Me No More," "Starship," "Cry For You"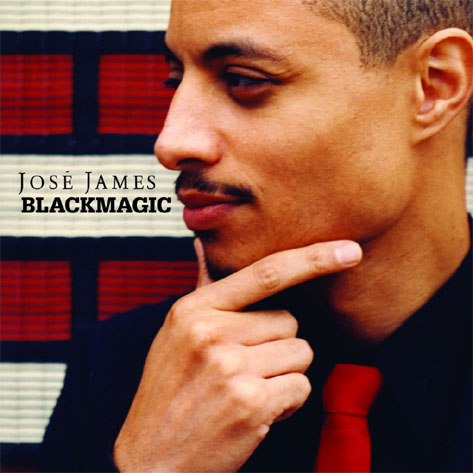 Jose James Blackmagic
Blackmagic was the album that made me fall in love with Jose James and was literally all that I listened to for the first two months of this year. With jazz as the base, he added a dash of hip hop and a splash of soul, put them all together in a cauldron and conjured up something spectacular. -- Butta
Bounce to: "Code," "Lay You Down," "Love Conversation" feat. Jordana Lovely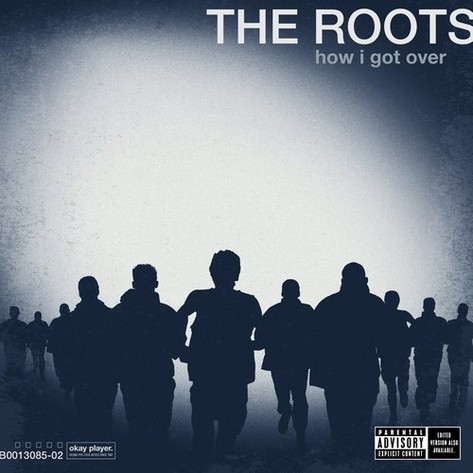 - Advertisement -
The Roots How I Got Over
The hardest working band in hip hop takes it a step further with How I Got Over, playing with their sound and using collaborations with the likes of Patty Crash and Jim James to maximum effect. What's most impressive about this album is the fact that not only will these guys just not stop, the risks that they take make The Roots one of the most nuanced and listenable acts in the game. -- Ro
Bounce to: "Dear God 2.0," "Walk Alone," "A Piece of Light"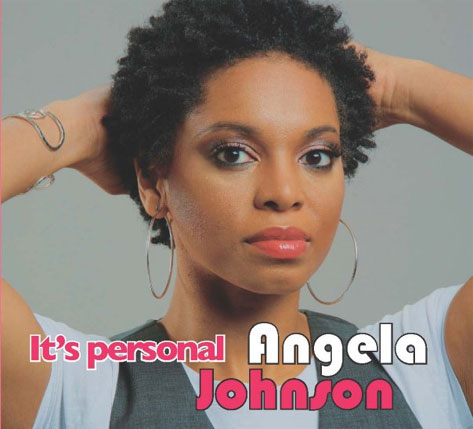 - Advertisement -
Angela Johnson It's Personal
Although this album's title may be It's Personal, I'm so happy that Angela Johnson decided not to keep all this good music to herself. She brings us both dance floor grooves and classy slow jams with effortless ease on her latest solo set. Whether she's behind the mic, an instrument or the boards, Angela Johnson delivers on all fronts with this album. -- Butta
Bounce to: "Hurts Like Hell," "Better," "All In Me" feat. Darien
- Advertisement -
Erykah Badu New Amerykah Part Two: Return of The Ankh
Badu needed this album as much as we did. People either loved of hated her last two records and many longtime fans had already moved on to the next. But New Amerykah Part Two: Return of The Ankh marked a return to the familiar, a return of the Badu we knew even in the midst of redefining herself. She didn't push the envelope, but she pushed people to listen to her again and we loved what we heard. -- Butta
Bounce to: "Window Seat," "Turn Me Away (Get Munny)," "Gone Baby, Don't Be Long"
- Advertisement -
Sade Soldier of Love
Eight years after her last masterpiece and only her sixth album in her entire career, Sade's Soldier of Love was so frantically anticipated there's no way it could have live up to everyone's expectations. I love it, though, and continue to listen to it frequently. Sade makes timelessly lush music with an otherworldly, slow-burning sensuality. In a world where contemporary artists crank out an album a year, Sade, patient creature that she is, descends when she has something to say only. The sweetest brevity. Many called Soldier of Love a departure from her early work, but it feels as familiar as love, longing and heartbreak to me. -- huny
Bounce to: "The Moon and the Sky," "Soldier of Love," "Babyfather"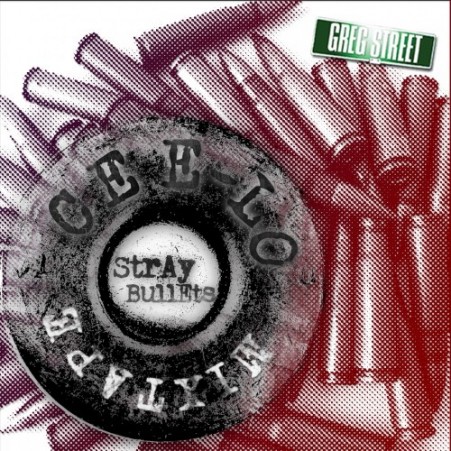 - Advertisement -
Cee-Lo & Greg Street Stray Bullets Mixtape
Stray Bullets may fall under the classification of "mixtape," but this 14-track collection is really better classified as an album. Shortly after I heard it in its entirety, I quickly declared that, if this mixtape had better cover art, this album would be one of the best of 2010 hands down. After Michael Jackson's untimely death last year, I do not hesitiate to give credit where it is duly deserved. Cee-Lo's power resonates on almost any song he sings, and he is truly a treasure who needs to be celebrated for his quirky, soulful and tender disposition. His foray into music with a '60s jazzy sentimentality are my favorites from this album, but as a whole it really is a journey down trippy soulful lane. -- ill Mami
Bounce to: "You Don't Shock Me Anymore," "Talking To Strangers"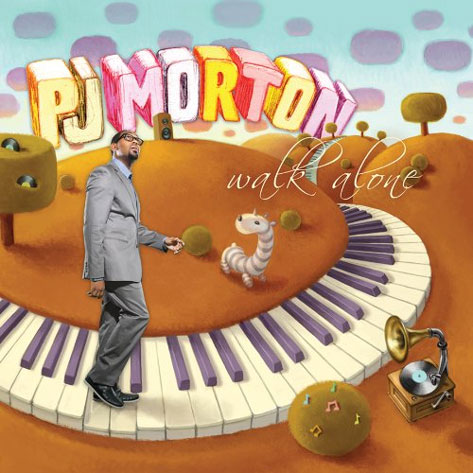 - Advertisement -
PJ Morton Walk Alone
PJ Morton's latest album provided a breath of fresh air at a time when music's most popular crooners would prefer to tell me all the things they'd do to me (I see you, Trey Songz), as opposed to what they'd do for me. Whether he's singing about finding love or showcasing his rap skills by telling his detractors to kick rocks, Morton manages to hit all the right notes on Walk Alone. -- Ivory
Bounce to: "The One," "Don't Ever Leave," "Mountains and Molehills," "Love You
More" feat. Tweet
- Advertisement -