Although the year is ending on a positive note, kindling hope that early 2010 will usher in the new decade with a musical boon, most of what was released in the last eleven months has been underwhelming. At least the fragment that didn't outright suck, that is. Culled from the many tracks I enjoy that poured onto the internet this year, there's nothing definitive about my list. Rather, what follows are some songs that held my interest from their release until now and why.
Neon Collars: "Chasing Strange"

From the eponymous EP by Neon Collars, "Chasing Strange" is as moody and distressed as this year itself. I mean, it's kind of anthemic for anyone who's been caught up in the steady tumult of this year. It is for me, anyway. While this isn't a song that can be played endlessly on repeat there's an urgency and beauty to it that cannot be shaken. With feedback teasing licks and a bluesy drawl, "Chasing Strange" pushes against how much dissonance is listenable and highlights the catharsis in distortion.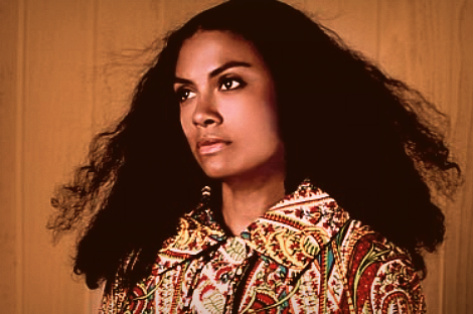 Amel Larrieux: "Orange Glow"
Amel Larrieux released "Orange Glow" online with a promise of more new singles over a period of time-- a smart idea that must have proven harder in practice than in theory. Regardless, it was so refreshing to hear something new from her and the song's release was a wonderful surprise. Even though the title sounds like a Billy Mays jack-move (RIP), she manages to overcome that association and give the melody some great energy and the song manages to be uplifting with little cheesiness.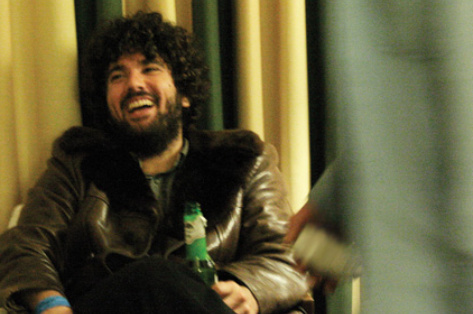 Nino Moschella: "All Around the World"
Taken from the middle of Nino Moschella's densely experimental album Boom Shadow, "All Around The World" is probably the most catchy and legible of the bunch (even counting my favorite from last year). Although at first it seemed unconscionably short, it's jam-packed with memorability. With plenty of grit and a draggy rhythm, there's just enough to latch onto before the song digresses and ends with a stuttering drum that sounds like its picking up to replay again. The tuneful and well executed seeming arbitrariness are what keep me listening.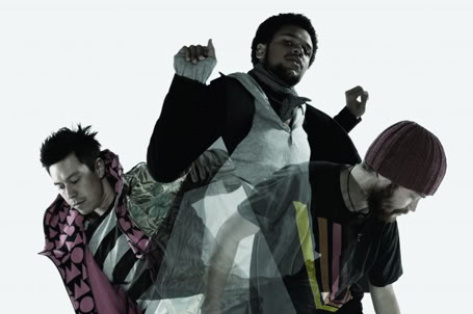 Electric Wire Hustle: "Perception"
What is going on down in New Zealand? They should patent it and ship it up to the States for mass distribution. Electric Wire Hustle is proof. "Perception" is the type of groove that feels like it should be ubiquitous since, frankly, it's been done. But then reminds you that so few solo and group acts around can pull it off. A great track from one of the most promising breakout groups of the year.
MSTRKRFT feat. John Legend: "Heartbreaker"
With the exception of a few songs from his last couple of albums, John Legend hasn't impressed me much. Sure he's talented but he doesn't stretch himself vocally or musically at all. So when I heard the collaboration between him and electro duo MSTRKRFT, "Heartbreaker," I was pleasantly surprised. Not because he's doing anything moving with his voice but because their production is tailored perfectly to one of his most milquetoast performances to date, making it more interesting than it would've been if it was one of the many anonymous filler ballads he's created that are only worth a couple of listens. Well played.
Solange: "Stillness is the Move"
Speaking of banality, I keep finding myself drawn to Solange. It's hard to figure out why but there is no question that she is savvy and has surprisingly good sensibilities. It doesn't take a genius to do a multilayered cover that incorporates sampled samples, especially such an iconically Erykah Badu/Dr. Dre one. But using said sampled samples in order to re-imagine something like "Stillness Is The Move" by experimental rock group The Dirty Projectors that just came out this year and making it work is really noteworthy. Even if she (most likely) just walked into the studio and sang it's a testament to her willingness to take risks in spite of assumptions about her namesake.
L.A.U.S.D. feat. Miss Jack Davey and Blue: "iFeel"
Despite the fact that "iFeel" from L.A.U.S.D. featuring Miss Jack Davey and Blu employs one of my most hated musical devices-- the overly long spoken intro, it works because all the verses are pretty much spoken. Well, more like illMami described as a whispered. This pairing overflows with chemistry, and Jack has the type of alluring voice that is perfect for the luscious chorus and explaining to a knowing Blu what comes next in the flirtation. It feels like you're listening in on that couple across the room whose interactions seethe with longing and that tension makes for one of the most sultry tracks of the year.
PPP: "Dirty Secrets"
I'll admit it: this isn't even the best track from Platinum Pied Pipers' album Abundance. Still, most of that album is infinitely better than most of what came out this year. Including this track. "Dirty Secrets" has a pop sensibility to it, like it should be in a hip mass retailer's commercial or a teaser for a prime-time melodrama, but it's still twisted enough to be interesting. There's no mincing the intentions behind this song. They are as aggressive as the 4/4 rhythm that marches all over the synth-funked vocals. And that makes for a great time.
- Advertisement -
Bonobo feat. Andreya Triana: "The Keeper"
When Adreya Triana starts singing on Bonobo's "The Keeper" everything else stops. Not just in the song, which strips down to just a simple drum beat and builds back up again, but her the sound of her voice is so absorbing it demands your entire focus. She never resorts to the histrionics with which the lyrics could be interpreted. Instead she sings rousingly with deep tones and measured intensity. I can't help but believe her when she disquietly argues that "we can't go on living this way."
Odisee feat. Invincible and Finale: "Don't Sleep"
If you're not listening to Invincible yet you lose. Her first verse knocks as hard as and from some more popular MCs. I wish she was given more bars on "Don't Sleep" because she is just that impressive. It was a hustle or die year for me and this was part of that soundtrack. And as we enter a new (or the same, if you're in it like that) grind in 2010 this is the perfect way to ring it in-- a reminder that there is work yet to do and that sleep is for the people you quickly pass on your way to the top.
- Advertisement -
And with that the floor is open to you, beloved SoulBouncers. Which songs made your own Top 10? Why do you think they deserved that honor? Was 2009 as much of a musical disappointment for you as it was for the rest of us?
- Advertisement -