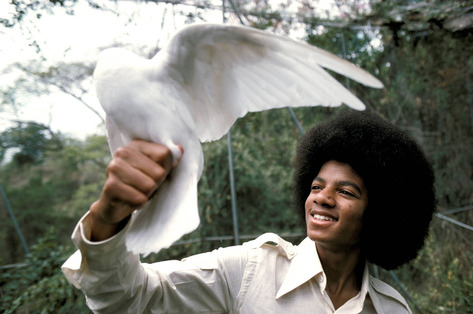 June 25, 2009. It should have been a normal day much like any other Thursday. Only it wasn't. It was the day when we lost one of the most iconic figures in
music
history. It was the day the fairy tale ended. It was the day when
Michael Jackson
died.
Michael was many things: a child prodigy, a musical genius, a misunderstood man and a tortured soul. But through it all, he will eternally be remembered as the undisputed King of Pop. In the public eye for over 40 years--the majority of his life--his music was the thread to the fabric of ours.
The legacy that he left behind is incredible. He made history. He broke
records. He influenced so many. But he sacrificed his life for our
entertainment. His gift was also his curse.
We've all heard the jokes over the years.
Hell, we've probably even told a few. But all those jokes are
disrespectful and crass now. Yes, Michael was different. Yes, Michael
had problems. Yes, Michael led a painful life. But that is all of no
consequence now. The man is gone. Gone. Hopefully he will now get the
peace that he didn't get on earth.
Growing up I never
understood when people would scream and cry when they saw Michael
Jackson. Now I want to scream and cry because I will never get that
chance. I finally understand.
Goodbye, Michael.
- Advertisement -