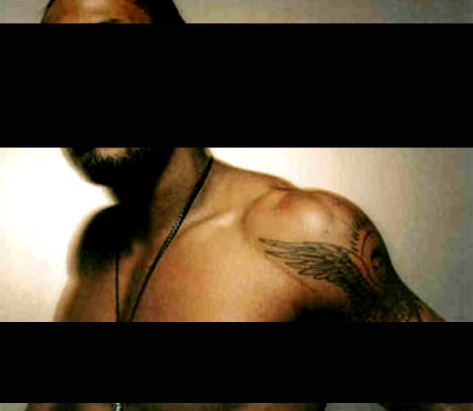 So according to his trainer,
Mark Jenkins
,
D'Angelo
is getting back into the kind of shape that dissolved underwear of all types earlier in the decade when he released the infamously salacious music video for "Untitled." Rumors of him getting healthy aren't new, but this is good news for the objectifier in many of us who would very much like to get their hands on
Voodoo
-era D'Angelo for a day or two of catching up on lost time. (It's amazing news, actually.) But what about those of us who would like it very much if he hit us with some of that musical brilliance that he's stowed away and toiled over for the last eight years?
The Spin article from earlier this year - aptly titled "D'Angelo: What
the Hell Happened?" - left the impression that it was his status as a
sex symbol that pushed him away from the studio and toward the bottle.
Why then is it that some of the first news we've gotten since the
Spin article, in which it was mentioned that he's been working on new
material for some time, is from his personal trainer? The same trainer
who turned sexy, Brown Sugar D'Angelo into the chiseled, tortured, "Untitled" D'Angelo? Come on.
In an interview with Entertainment Weekly,
Jenkins mentions that D'Angelo has been playing some new music during
workouts but leaves it at that, claiming D'Angelo would be really upset
if any details surfaced. The topic at hand was D'Angelo's body. After
being chastised for objectifying him and being blamed for his
disappearance from music, I'm going to need him to make up his mind.
I
understand he's an artist, and he's possessive of his work and all that
but the only way to counter the ongoing obsession with his body is to
stop allowing it to be the central talking point. Fans are so desperate for any music from D'Angelo that the old has become new again. Why not post even a
snippet of new music on MySpace or something, build anticipation toward
a new album by teasing us with samples of songs? I'm sure many people
would prefer this over reading his trainer boast about his body fat
percentage. If he wants people to stop focusing on how he looks he needs to
allow us to listen first or move on. [EW/SPN]