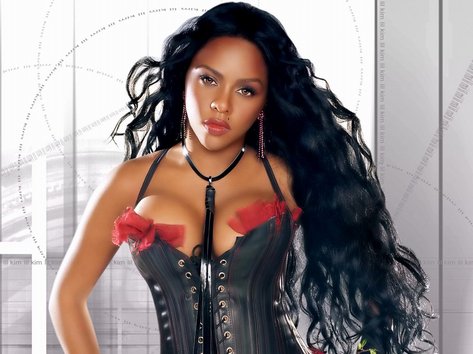 My inner feminist is in fight-mode right now because of a widely-circulated quote from an industry insider. We've spent the last few weeks lamenting the lack of female MCs in Hip Hop because, seriously, who else will? But the folks at EW once again are willing to point out this f***ery. According to a source, the reason labels aren't willing to invest in female MCs is because of grooming costs:
''Hair and makeup is killing female hip-hop... The grooming cost to break a female rapper versus a male rapper is 10 times as much per appearance. That tends to have an adverse effect on a record company's willingness to even entertain a female rapper.''
I call BS all over this. With all the yards and yards of silky yaki weave and troughs of MAC lipglass being budgeted for these poptarts and so-called divas, not to mention all the male rappers that are "foundationed" within an inch of their lives for photos and video shoots and shellacked with Johnson & Johnsons baby oil to appear more buff, you mean to tell me a portion of that can't go to a female rapper? And yet and still labels are spending big coins on these trendy producers-of-the-moment and still hiring Hype Williams for videos? But they can't invest in a woman that raps? Not even to simply wax her upper lip and keep it moving?
Once again, this moment of clarity is due to the upcoming award shows celebrating Hip Hop. Between VH1's Hip Hop Honors and BET's Hip Hop Awards, sisters aren't minorities--they are nonexistent. This poor excuse has my side-eye ablaze and makes me wonder what reasoning Hollywood and the fashion industry are employing for similar oversights. BET, maybe an an afterthought, is honoring ladies of the past in a segment for their show, according to Beezlebub Stephen Hill. As for VH1, well, at least they showed up on the red carpet.

BET and VH1 Present...Awards Shows Without Women [EW]
- Advertisement -