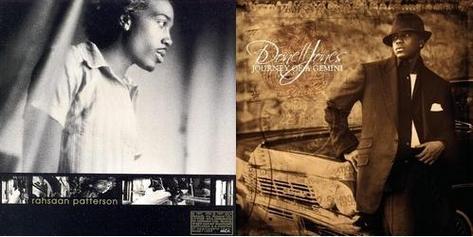 Rahsaan Patterson
and
Donell Jones
are two of our most beloved artists here at SoulBounce.
They remind us that male R&B isn't dead and that real singers are still out there, lest
The Dream
had you fooled. Both artists have put out consistently good material and built up huge followings since stepping into the soul arena in the mid-nineties. I'm hoping that fans of both will chime in on today's
Battle of the Beats
that features Rahsaan and Donell going head-to-head with their songs "Spend the Night." Quite frankly, both of these songs are tight in their own way; Rahsaan's with its mellow vibe and Donell's with its mid-tempo groove. I declare a draw, but have your say in the comments about who has the more compelling argument to have a sleepover.
Rahsaan Patterson: "Spend the Night"


Donell Jones: "Spend the Night"