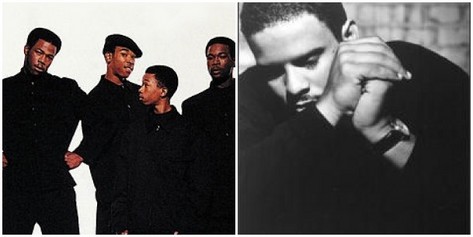 Today seemed like as good a time as any to do a summer
Battle of the Beats
, taking us back to the early 1990s--an era of which we can truly say that we loved "every little thing." This Battle's participants are
Soul for Real
and their 1995 hit "Every Little Thing I Do," the second single from their platinum debut album
Candy Rain
, and
Christopher Williams
' 1993
banger "Every Little Thing You Do," from his second studio album,
Changes
. The Brothers
Dalyrimple
brought back the roller-skating groove of the 1980s with some help from
Heavy D.
on their "Thing," while CW laid his mack game down over the
Nice and Smooth/Gangstarr
"Dwyck" instrumental on this "Thing" remix, leaving no doubt that his lady had him straight turned on.
So now we leave it up to you, Bouncers. Which '90s joint will stay on your mind? Let the Battle begin.
Soul for Real: "Every Little Thing I Do"


Christopher Williams: "Every Little Thing You Do" Remix