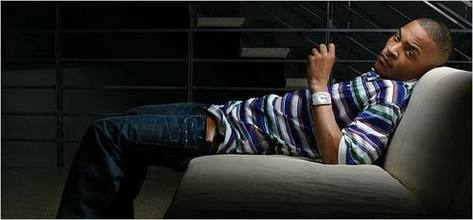 Welcome to the Internet, Music Industry. In recent weeks, T.I. and Chris Brown have cried foul over the leaking of upcoming material. These artists certainly have a right to be irritated, but there's almost never an attempt to hold their labels and producers culpable for these infractions. It's always The Internet's fault, like The Internet snuck its way into someone's studio and walked away with the music like a thief in the night. The Internet doesn't just find things that aren't left sitting out.
My theory is these artists, labels, producers and other personnel on the "industry" side of the fence purposely leak their tracks to the Internet to build buzz. Then after they feel the bloggers have performed their bidding (by posting the tracks and basically providing the kind of viral buzz their lazy, uninspired marketing departments never could) they exert their legal "rights" and contact SoulBounce to have Jazmine Sullivan's tracks removed or else.
So why do you think leaks happen? Should the folks in charge enact some strict checks and balances to protect the product? Or are they purposely contributing to the very thing they claim to despise? Take our quick poll.
- Advertisement -