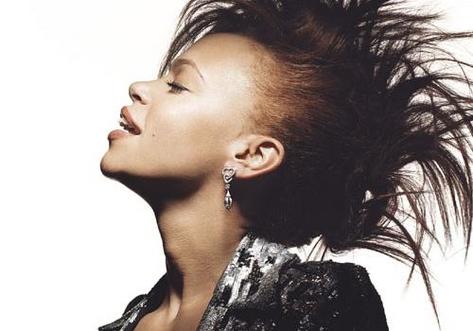 When
Faith Evans
' self-titled freshman release debuted in 1995, she had a lot to contend with. The
Mary J. Blige
comparisons ran unchecked, due in part to her involvement in
My Life
(she co-wrote a few tracks including "Everyday It Rains," which was reserved for
The Show
soundtrack), and her position as the first official female solo artist signed to the Bad Boy label. The past thirteen years have seen many changes--the death of her husband
The Notorious B.I.G.
,
the rumor of her affair with 2Pac
, a drug arrest and finally a move from Bad Boy to Capitol. Although those of us that are listening closely can see she's been able to transcend these associations, people are still comparing her to Mary and calling her Biggie's widow.
Give Faith her props. First of all, she's a writer, and that's a skill that will keep her receiving checks long after her voice goes out. Two, she can sing. Even though her first single "You Used to Love Me" downplayed her vocal abilities, she displayed a range that was out of this world throughout the course of Faith. She can go from light and breathy to gospeldelic and soaring at the drop of a hat. This is irrefutable.
"Soon As I Get Home" counts among her most signature tracks. It is my favorite Faith song and my second favorite slow jam. Unlike the man-hating ditties that would come to define female R&B in later years, this song had the female promising and apologizing to a lover she'd wronged, when faced with the possibility of loneliness. This track, produced by Chucky Thompson (who should also be saluted as the mastermind behind many of Bad Boy's earliest hits), shot to #3 on the R&B charts. It is a quintessential Quiet Storm groove, a sweet kiss and a warm embrace on a rainy night. After the bounce, check out the video along with a special surprise.
Faith Evans feat. Aaron Hall: "Soon As I Get Home" (Remix)