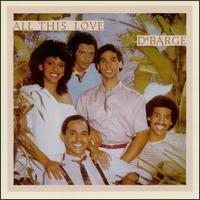 Isn't it funny how, in this day and age of "no homo," it's somehow acceptable to wear a pink fur or ride around in a pink SUV (
Cam'ron
), but most of our soul singers these days are known for singing in the lower end of the vocal scale, and don't embrace the falsetto for the power it can have over members of both sexes? A trip down "falsetto lane" will reveal
Smokey Robinson
,
Ronald Isley
and
Phillip Bailey
were all hailed as premier singers of their time and were able to take their listeners to new heights by singing in a pitch that was a mere two to three octaves lower than what only dogs can hear.
Eldra "El" DeBarge
is one such singer who masterfully used the falsetto to his advantage on many songs he and his fellow siblings in their group,
DeBarge
, ruled the early '80s with. Probably one of their most famous and popular, "I Like It," narrowly cracked Billboard's Top 30 songs in 1983, and forever cemented its place in our subconscious. For example, does anyone else remember how
Aaron Hall
chose to end
Guy
's midtempo banger that shares the same title as this top 100 entry? Yup, he sang the refrain of "I like the way you wear your hair/I like the stylish clothes you wear." On this typical August day so emblematic of an average summer day, I'm willing to bet that DeBarge's "I Like It" will serve as this day's perfect theme song.