It's Hip Hop Appreciation Week in case you didn't know. Generally anything with "appreciation" in its title harkens back to a far gone time that people often feel the need to reminisce about, almost to the point of eulogizing it. We've attempted to do our part in recognizing hip hop's contributions (the reason for all of those
Morning Soul
hip hop-themed videos this week). We also believe in keeping an eye toward the future, especially when it comes to our beloved hip hop music. Times have sure changed since
Q-Tip
rhymed "Rap is not pop/ If you call it that then stop," mainly because rap and hip hop are no longer synonymous. Rap is pop. And unfortunately, hip hop is stumbling along like a broken-down mule. Hip hop these days has gone underground to the point of it being ignored when those who are truly talented are allowed to shine. This may be a good thing for the rest of us who get to love hip hop clandestinely while the mainstream is occupied by the likes of those who seem more intent upon describing material goods they cannot yet afford. 
This week's revealing by MTV of their
top 10 emcees
of the past year left us feeling mostly in disagreement with their choices. It is for that reason that the "SoulBounce Braintrust" convened to offer our favorite emcees in hip hop today. Please note: this is by no means an exhaustive list, just some artists we've been rocking out to recently.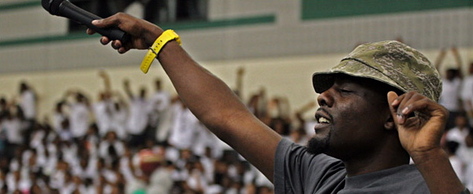 Wale
- "The only cat I'm excited right now as far as 'new' is Wale. One, he reps DC to the fullest, and although I despise Go-Go my chest always fills with that Washingtonian Pride whenever I hear a track of his that utilizes it. Two, he's like
Lupe
, but way more fun." - nOva
Wale feat. Bun B & Pusha T: "Back In The Go-Go" 



[Photo: Jahi Chikwendiu]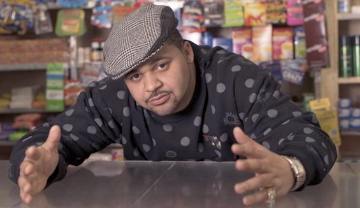 Joell Ortiz
 - "This Brooklynite proves that being grimy doesn't always mean gun talk, and his personal spin on storytelling is something that hasn't been heard in the past decade." - ill Mami
Kokayi

- "Repping for DC but killing stages worldwide, Kokayi really does it all, from free jazz to smashmouth hip-hop to bluesy soul. His first solo album after years with a band is as cohesive as it is varied." - DJ Stylus

[Photo: Jati Lindsay]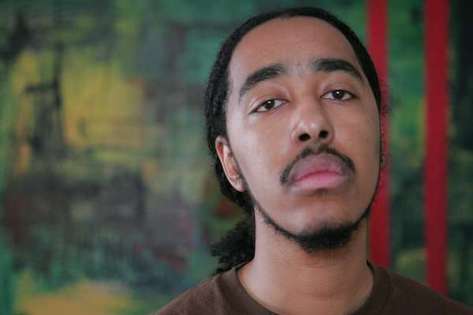 Oddisee
- "
Dilla
's no longer with us so Oddisee is currently the best producer on the mic. Yes, he's better than
Kanye
. DC err'yday all day." - DJ Stylus
Oddisee: "Camera"
- Advertisement -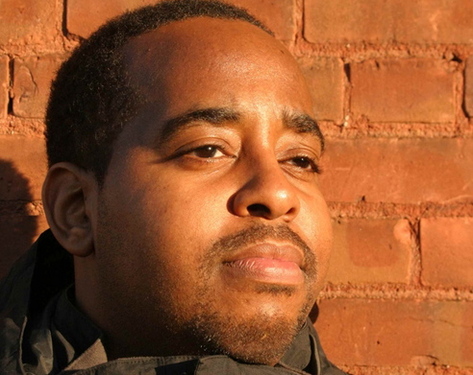 J-Live - "J-Live is the architect of the modern cerebral underground emcee, having emerged as intriguing as ever from the backpacker scene he helped create where other acts of that era didn't age as well." - DJ Stylus
DJ Jazzy Jeff feat. J-Live: "Practice"
- Advertisement -

Black Spade
- "Dope lyrics, dope producer, dope debut album. He is such a throwback to some of the most talented emcee/producers. Reminds me a lot of how
Diamond D
shook up the game when he came out back in '91." - ill Mami
[Photo: Adriano Fagundes]
As this list shows, hip hop certainly is not dead, but it certainly is not getting the attention it deserves. Agree with our picks for some of the best hip hop artists in the game right now? Disagree? Feel we missed anyone? Let us know in the comments.
- Advertisement -