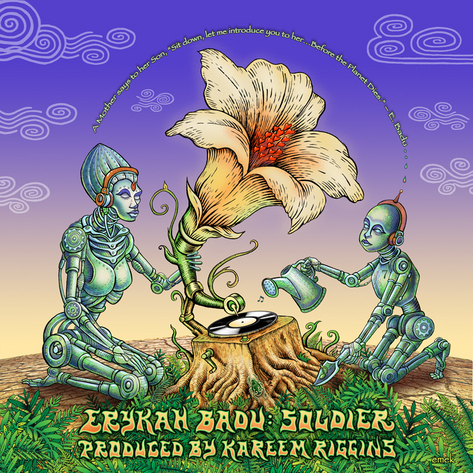 Here ye, here ye,
Erykah Badu
fans. The analogue girl in a digital world is giving the power to the people and asking for help in picking her next single. Erykah recently
posted a poll
on the Okayplayer message boards requesting that the public vote between "Soldier," "Me," "Healer," or another track to be the follow-up to "Honey." Only registered OKP users can place their vote or write in their suggestions on the forum, and as of right now, "Soldier" is leaving the competition in the dust, which is quite a coinkydink seeing as there is already cover art for the song. Hmmm, I may need some drops for my side-eye.
Personally, I haven't really connected with New Amerykah, Part One yet, so I don't have an opinion on what should be the next release, but what track would you all choose?
[H/T: OKP]