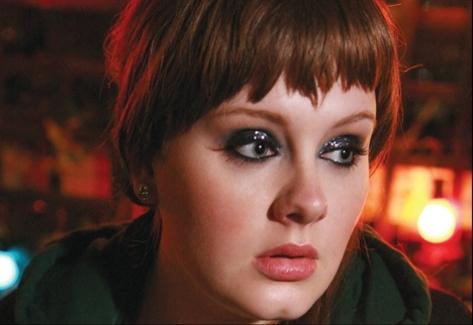 One way to describe Brixton's newest chanteuse on our radar is that she possesses an earthy, organic sound that feels real -- because it is. Repping for England, teenaged-angst and all those girls do not shy away from keeping it "healthy," 19-year-old Adele has been compared to fellow Brits Dusty Springfield and Amy Winehouse, whose performing arts high school in London Adele also attended.
Beating out other musicians from all genres, Adele snagged the top spot of the BBC's Sound of 2008 poll recently. Of note, Corinne Bailey Rae snagged the 2006 poll's top honors, and we all know the acclaim she garnered for her debut CD. Now signed to XL Records, home to artists The White Stripes (whose "Seven Nation Army" bassline is one the sickest basslines ever recorded), Dizzee Rascal and Radiohead (wow!), Adele will be one to watch as this new year pushes forward. Don't say we didn't tell you. The video of her debut single "Chasing Pavements" with its clever choreography is right here.
I actually didn't know one could dance with shadows.
Adele [Official][MySpace]