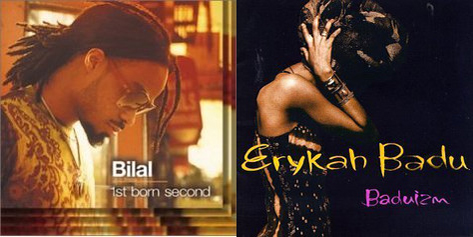 Today, we got a tip in our email box suggesting we put Angie Stone's "Sometimes" from the Art of Love & War album up against Erykah Badu's "Sometimes" from Baduism. We thought it was a smashing idea since we hadn't come up with this week's battle. However, we decided to make it a bit more interesting (i.e. "arduous") by replacing Angie's fairly new track with this screamy classic from Bilal. Plus, we already know we have a healthy amount of passionate Bilal and Erykah fans visiting this joint daily.
Duke it out!
(An aside: Why are they both looking that way?)
Bilal: "Sometimes"


Erykah Badu: "Sometimes..."


- Advertisement -