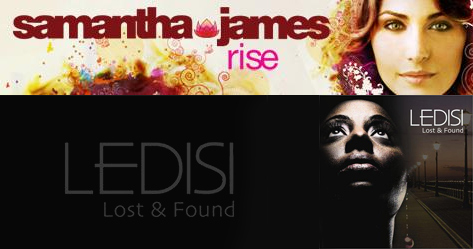 Get 'em while you can!
Om artist Samantha James (not Jones) offers a free download of "Breathe You In" from Rise, due out 9/25. Check it out here and sample more tracks at the official Om preview site. And, via her Myspace page, SoulBounce favorite Ledisi is offering two remixes to "Alright"; one House, and one Go-Go.
We stay finding free music.
Samantha James [Myspace]
Ledisi [Myspace]