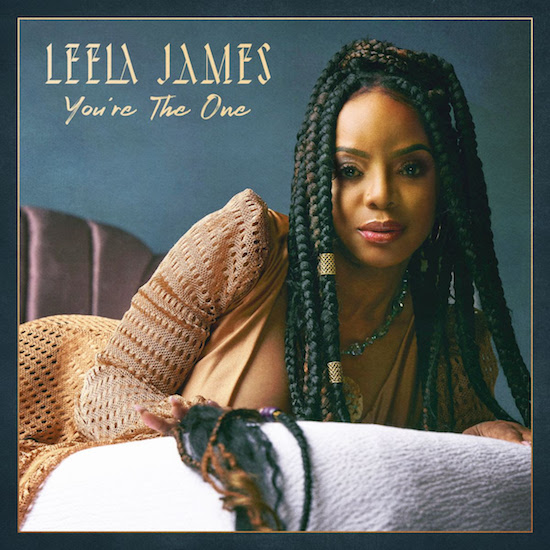 If you put on some pandemic pounds after being shut up in the house for over a year, you are not alone. But now that outside is open again, there's no better time to go out, get some fresh air and move your body. If you need some new tunes for your exercise soundtrack, Leela James is here to help you dance away the pounds with her latest single "You're The One."
Leela delivers a mid-tempo stepper's groove on "You're The One," making it perfect for some light cardio on the dance floor with your loved one. She sings directly to her beau, letting him know that he's got her heart and all her parts. "You're the one that treats me right / Just the way I like," she sings on the chorus like a woman in love. Produced by "Reno" Reagan for Tapped N Entertainment and written by Francesca "Franci" Richard, James builds on their foundation to bring us an undeniable jam and love song rolled into one with "You're The One."
Not only is Leela James motivating us to move and to love with her latest single, but she's motivating us to pick up her new album See Me when it's released later this month. She already had us interested and intrigued with previous singles "Complicated" and "Put It On Me," and "You're The One" has sealed the deal. See Me hits the streets on Friday, July 30th and is currently available for pre-order/pre-save.