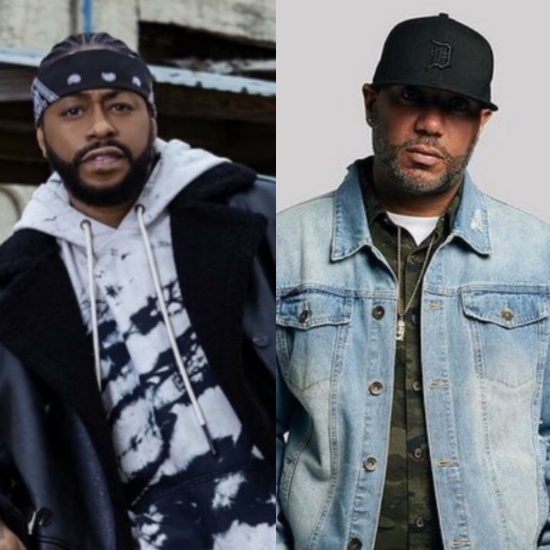 We were already looking forward to Black Music Month because, well, it's Black Music Month. But Raheem DeVaughn and Apollo Brown have us impatiently waiting for the first Friday of June to get here because that means that we'll finally have their new album Lovesick in our hands. The soul singer and hip hop producer have dropped one banging single after the other in the lead up to the album release, including "When A Man," "Zaddy" and their latest "I Still Love You."
On "I Still Love You," Raheem is in damage control mode and has to smooth some things out with his lady. She is feeling neglected and not feeling the love, but he comes through to let her know that she's high on his list of priorities even if he doesn't always show it. "You still got my heart and forever you're mine / Remember I still love ya (I still, I still, I still)," Rah sings and you can feel his sincerity over Apollo's soulful sound bed of piano, bass, percussion and sampled vocals.
"When I made the beat for 'I Still Love You,' I was all about just creating a beautiful vibe that Raheem can glide across. He did just that and then some," Brown said via press release. "[It's] something a little different from the other joints on the album, but just as appealing and worthy of the same closed-eye head nods." Closed-eye head nods? How did Apollo know we were doing just that while vibing to this track!
Listen to "I Still Love You" from Raheem DeVaughn and Apollo Brown below and pre-order/pre-save their collaborative album Lovesick now before it drops on Friday, June 4th.