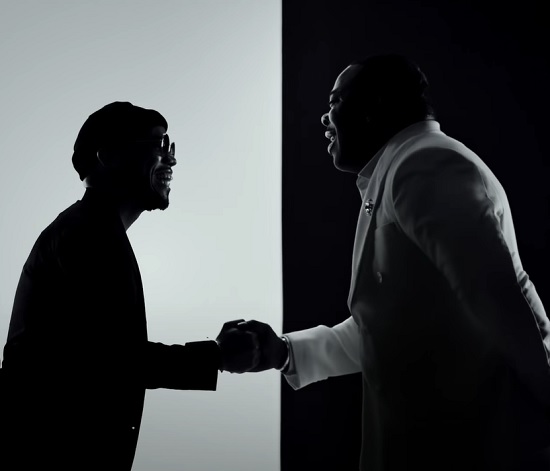 It was only a matter of time before two creative talents like Busta Rhymes and Anderson .Paak came together. They both bring a certain stylish excitement to their work and an eccentric energy to their visuals. Now the twosome has finally connected in the studio and the result is their new single "YUUUU."
"YUUUU" doesn't sound like anything either artist has done before. A slow, synth instrumental serves as the musical backdrop while Cheeky Andy provides the chorus. "B***h, I had to bust a U / Came right back to get that loot," he sings. "Know I had to finish what I started / No, it ain't too late to turn around, is it?" Interestingly enough, Anderson offers one of his most low-energy verses following that. He seems to be about that cash as he rhymes about paper chasin' and not leaving one piece of scrilla behind. Busta adopts Andy's sing-song flow for his own verse as he continues the chase while threatening to bust caps in order to get his. The energy here is much lower than we would ever anticipate from this combination, leading to this one being a bit disappointing.
The video makes up for that lack of energy a little bit. It pits Anderson and Busta against each other as assassins in a Spy Vs. Spy-like competition to one-up each other. The mostly black-and-white visual offers its share of comic relief as the two get at each other in comical ways. However, the lackluster track ultimately drags everything down, making this one a big missed opportunity.