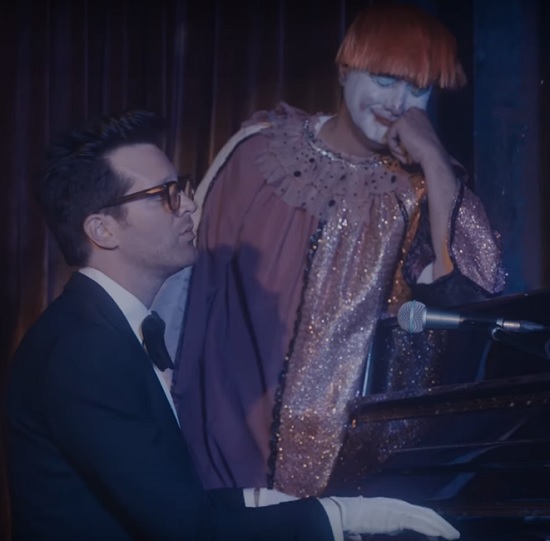 It's safe to say that at this point we're up to our ears in music from Mayer Hawthorne. And, honestly, we're not complaining. The singer-songwriter has been keeping us flush in sounds since he dropped a new project from his duo Tuxedo and released a couple solo singles. His prolific streak just keeps going and going and it continues with the release of his newest single and video "Over."
"Over" is yet another feather in Mayer's retro-soul cap. Channeling the feel of early '80s pop and soul, the groove utilizes a happy synthesizer melody along with funky bass line and drums. He then combines that feel with lyrics that tell the story of a man not willing to accept the fact that his relationship is coming to an end, with him making one final plea to get that old thing back. Speaking of old things, Mayer keeps going back for the track's video. In fact, he goes way back to the something that looks like it stepped out of the 1940s. He plays the house piano man for a venue that looks like it's hosting a vaudeville talent show complete with contortionists, painted ladies, sword swallowers and other sundry freaks. With all that going, the singer-songwriter is ever the straight man providing the crowd with soothing sounds as they groove along while watching the stage.
While we'll always love some new Mayer Hawthorne, the 40-year-old musician is keeping us hyped up with anticipation that he'll be announcing a new solo project soon. Or he could just be feeling extra generous on the singles tip. Either way, we'll enjoy "Over" as is and keep an eye out for clues as to what he has coming next.