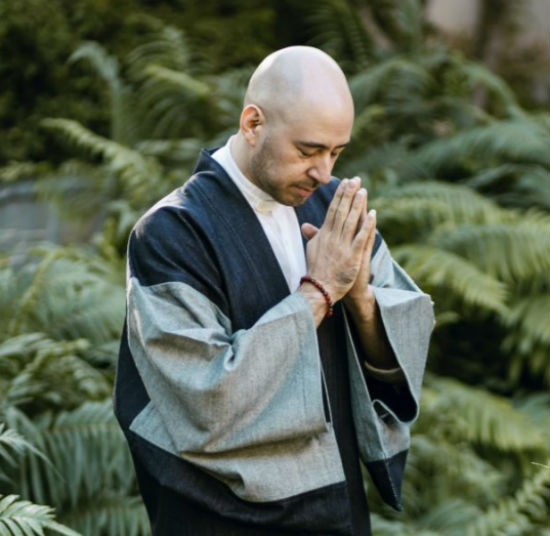 Just days before the release of his new album Heritage II, master composer Mark de Clive-Lowe gifts fans with a second single from the project. Just as the lead single "O-Edo Nihonbashi" provided a gleaming and groovy update to a Japanese folk song he heard as a child, "The Silk Road" also blends elements from his background to create the progressive sound we've come to love him for. After noting that scales from traditional Ethiopian music were virtually identical to those found in Japanese music, he marveled at the idea that "these musical building blocks traveled the Silk Road along with commerce, cultural customs and academic knowledge creating an ethno-musical thread from North Africa, throughout mainland Asia to Japan and all the way back again." He used this revelation to inspire a nearly seven-minute track that feels like a resilient celebration of culture and creativity.
Heritage II serves a sonic successor to his Heritage album, which dropped last month. He continues his exploration of his Japanese cultural and ancestral roots, while transitioning from the tranquil vibe of the first installment to one a bit more jubilant.  He collaborates with celebrated musicians including alto saxophonist/flutist Josh Johnson (Leon Bridges, Esperanza Spalding), tenor saxophonist Teodross Avery (Yasiin Bey/Mos Def, Talib Kweli), bassist Brandon Eugene Owens (Terrace Martin, Robert Glasper), drummer Brandon Combs (Moses Sumney, Iman Omari), percussionist Carlos Niño (Build an Ark, Lifeforce Trio) and violinist Tylana Enomoto (Kamasi Washington, Bonobo). Noting each as not only tremendously talented musicians but dear friends, despite each being accomplished performers in their own right, no one comes with any egos. He says, "That's one key thing that makes it possible to explore this music with a real sense of vulnerability and honesty."
Give the musical escape that is Mark De Clive-Lowe's "The Silk Road" a spin below and allow it to transplant you to another place and time. Heritage II drops this Friday, April 5th and is available now to pre-order on Bandcamp.