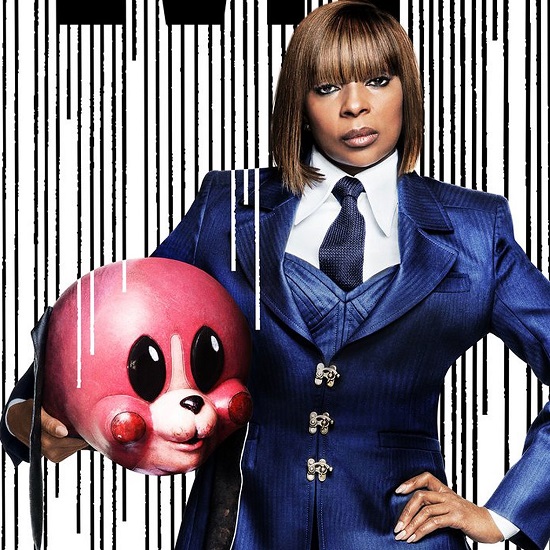 We're not even halfway through 2019, and it's already shaping up to be a big one for our girl Mary J. Blige. The Oscar-nominated Queen of Hip-Hop Soul is preparing to give the summer some "real love" when she co-headlines The Royalty Tour with Nas. Mary's portion of the tour will commemorate the silver anniversary of her iconic album My Life, but that's not all she's celebrating. The singer/actress received critical praise earlier this year for her portrayal of Cha Cha, a ruthless assassin from the future in Netflix's comic book adaptation, The Umbrella Academy.
Like her previous Netflix appearance (2017's incredible Mudbound), Ms. Blige's central focus is the onscreen drama. But any director would be a fool to not to have her bless the soundtrack at least once. Thankfully, The Umbrella Academy's creators and showrunner were smart enough to take advantage of the GRAMMY-winning diva's vocals. MJB puts her spin on "Stay With Me" – no, not that one (again) – the '70s classic rock song by the Rod Stewart-fronted band Faces. The singer took some risks playing Cha Cha, performing her own stunts for some sweet action sequences, all so that she could display the range of her acting skills. "Stay With Me" mirrors that same boldness, allowing Mary to flex her commanding vocals outside of the hip-hop/R&B/soul/gospel frame that we're used to hearing. The electric guitar lights up the track like a live wire, while Hammond organ and gospel harmonies add the perfect dash of soul.
Stream MJB's electric cover of "Stay With Me" then peep a cool vignette, featuring a behind-the-scenes clip of the recording session and Mary exhibiting peak badassery as Cha Cha. With The Umbrella Academy officially greenlighted for a second season, here's hoping we'll see Mary reprise her role as the hard-to-kill assassin. In the meantime, "Stay With Me" can be yours for keeps when you download the Deluxe Edition of The Umbrella Academy (Original Series Soundtrack). Don't forget to check the current schedule of The Royalty Tour to find out when Mary will be performing in a city near you.