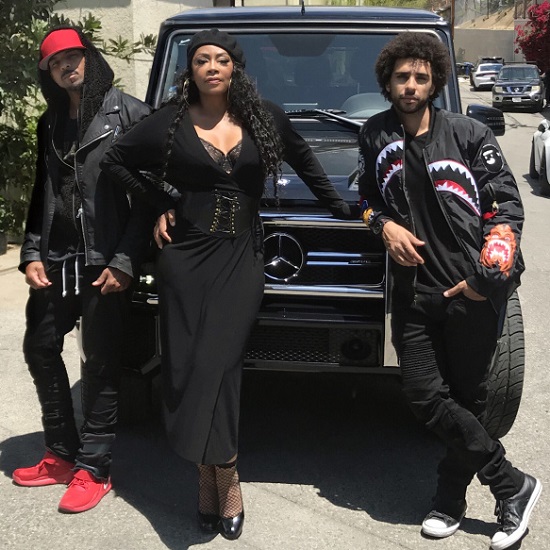 We're fortunate enough to consider iconic artist Jody Watley a friend of the site, with her often showing us as much love as we show her. Not that it's hard to do, as the singer-songwriter has been putting out top-notch work for several decades now. After surprising us with a mellow-smooth remake of "Waiting In Vain" earlier this year, she's back and she's bringing her talented partners in crime SRL (also known as Shalamar Reloaded) with her to deliver a sexy summertime jam with "The Passion."
The vibe of "The Passion" is set by the opening strains of sun-splashed guitar paired with percussion that has us dreaming of relaxing on the beach and gentle ocean breezes. That vibe is carried with Jody's verse, where she sings about a love that came to her when she was down and out. "You made me feel alive again," she sings before letting him know that he's got her burning up with joie de vivre. The fellas of SRL also contribute their own views on passion, with Nate Allen Smith delivering a beautifully sung verse about love and desire while Rosero McCoy offers a bit of spoken word that expands the idea of passion from that of romance to a love of life itself.
We must say that Jody and SRL have done it again with this one. You can stream "The Passion" below via Spotify and pick it up at any digital retailer. Also, a video for the song has already been shot, so be on the lookout for its arrival very soon.