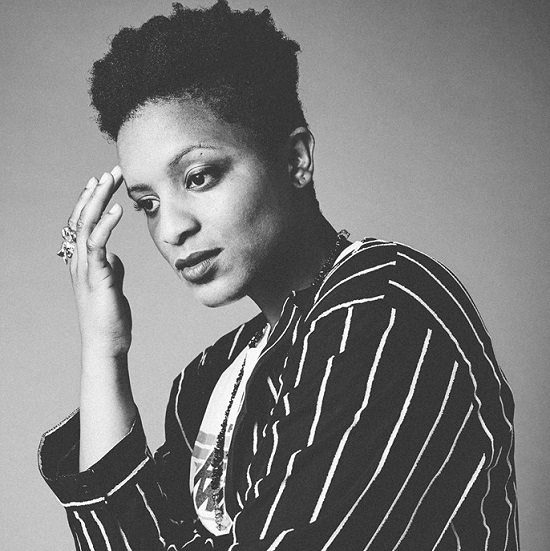 Chances are if you love R&B/soul music, you've heard Denitia Odigie — better known as just Denitia — before. The singer/songwriter is perhaps best known for being one-half of duo denitia and sene. and has also been part of other projects like IGBO and, more secretly, Strawberry Jam (but you didn't hear that from us). Now, however, she's back on her solo tip and is prepping her upcoming solo EP Ceilings for release next month. That might seem a bit sudden for some of you, but don't fret, she also gets us ready for what's to come with her latest single, "Waiting."
Starting with a few ambient flourishes, the track soon gets started with a knocking drum rhythm, atop which is set buzzy synths and bass as Denitia sings the song's refrain: "We're all just waiting / We're all the same / Looking for a reason / Looking for a change." It's a sentiment we're sure most can relate to, especially caught up in the rat race of the everyday 9 to 5. In that way, "Waiting" becomes a bit of an anthem, with her soft-spoken ruminations turning into a battle cry to become the change we all wish to see. Just as the song reaches its peak, everything slows down, revealing delicate piano, saxophone and bass and her soft "oohs." It's this that takes the song out, with Denitia chanting the chorus one last time before everything fades away.
Ceilings promises to feature more introspective songs in the vein of "Waiting" when it arrives on July 21st. The EP's trailer gives us an idea of what to expect mood wise as it features Denitia in a dark, neon-lit room before we find her dancing in the sunlight to the lead single. We're definitely ready to go on whatever journey she wants to take us. Listen to "Waiting" right here and then peep the EP trailer and tracklist below and pre-order Ceilings here.
Denitia Ceilings tracklist:
1. BOUND TO HAPPEN
2. WAITING
3. CEILINGS
4. PLANES

- Advertisement -