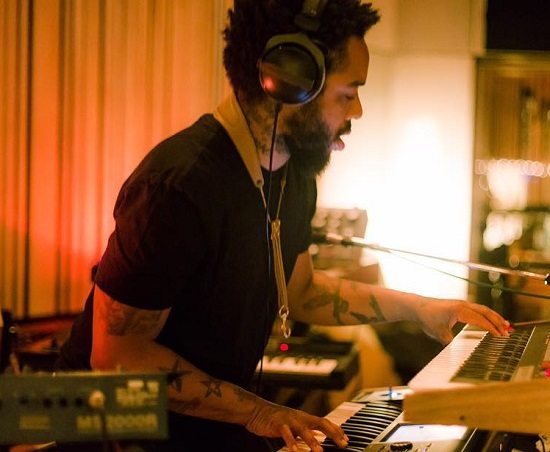 While the relationship between jazz and hip-hop has been intertwined since the latter's early beginnings, the two have reconnected in a big way in recent years thanks to the work of artists such as Kamasi Washington, Terrace Martin and, of course, Robert Glasper. The three musicians have enjoyed much success over the years for their individual work with everyone ranging from Kendrick Lamar to Snoop Dogg to Phonte. And while they all have sometimes appeared on the same projects or teamed up together at various times, the trio has yet to collaborate on one project together — until now, that is. Martin revealed in a recent interview that he, along with Glasper, Washington and several others have united to form a new supergroup called The Pollyseeds and their debut album, The Sounds of Crenshaw Vol. 1, is set to drop July 14th on his Sounds of Crenshaw/Ropeadope imprint.
The Pollyseeds are the brainchild of Martin, who admits that he has always wanted to organize his own group. "I started the idea of a band like 10, 12 years ago. But by me playing with so many different bands, in New York and L.A., and just touring, I never had a chance to refocus on my own sound as far as a band is concerned until I stopped going on tour with everybody," he explained in a recent interview. To help bring his dream to fruition, he also enlisted the talents of Marlon Williams, Robert "Sput" Searight, Craig Brockman, Rose Gold and Wyann Vaughn.
First up for the newly formed group is their debut single "Intentions," which features rapper Chachi on the mellow, summery groove. Chachi, who sounds eerily similar to Big Sean at times, waxes poetic about stepping to a young lady who has caught his eye. Martin's Cali roots shine through in the keys and bassline, which are reminiscent of the funk-inspired sounds found in the early music of Snoop Dogg. If the remaining album is anything like its lead single, then we're sure that it will find its way to many Summer '17 playlists. So drop the top on your car and get ready to bask in the warmth of this smooth and laid-back tune. The Sounds of Crenshaw Vol. 1 is currently available for pre-order on iTunes and Bandcamp.