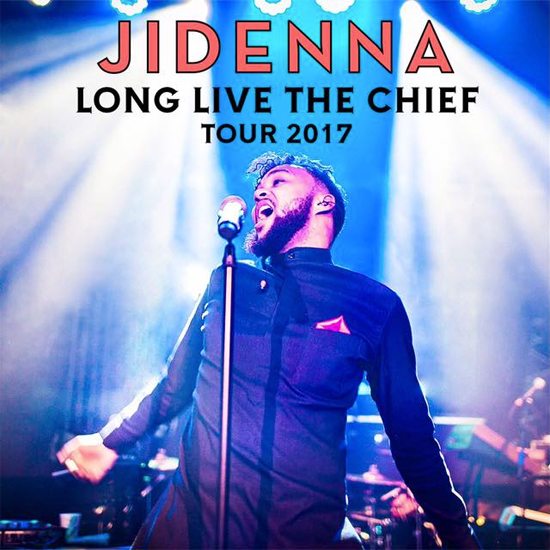 Jidenna Jenerals, mount up! The "Classic Man" himself is getting ready to embark on a headlining tour this summer. Following Mary J. Blige and Khalid, Jidenna is the latest artist this week to announce a major concert tour that will take him across North America this July and August.
The Long Live The Chief Tour will jump off in Raleigh, North Carolina on July 20th. From there, Jidenna will hit major cities from coast to coast, including Philadelphia, New York City, D.C., Cleveland, Detroit, Memphis, Dallas, Phoenix, Los Angeles and Seattle. Altogether, the Long Live The Chief Tour will hit 24 cities in the U.S. and Canada, wrapping up in Vancouver, British Columbia on August 27th. Wedged in between his headlining dates is an additional appearance at Lollapalooza on Friday, August 4th, so Chicago fans will get their chance to see him perform there.
Concertgoers are definitely in for a good time on this tour. The "Bambi" crooner is quite the dandy and an entertaining showman. We can't wait to see his outfits and his antics on stage this summer. Tickets for Jidenna's Long Live The Chief Tour go on sale via his website and Live Nation beginning on Friday, May 19th at 10 a.m. local time. To keep up with the Long Live The Chief Tour, follow and utilize the hashtag #LLTCTour on social media.
Jidenna Long Live The Chief Tour Dates:
July 20 – Raleigh, NC
July 21 – Charlotte, NC – The Underground
July 23 – Philadelphia, PA – The Foundry
July 25 – New York , NY – Grammercy Theatre
July 26 – Boston, MA – Brighton Music Hall
July 27 – Washington, DC – Howard Theatre
July 29 – Columbus, OH
July 30 – Cleveland, OH – The Grog Shop
August 1 – Detroit, MI
August 2 – Indianapolis, IN – Deluxe at Old National Centre
August 6 – St. Louis, MO
August 8 – Louisville, KY – Mercury Ballroom
August 9 – Memphis, TN – New Daisy Theatre
August 11 – Dallas, TX – Trees Dallas
August 12– Austin, TX – Antone's
August 13 – Houston, TX
August 16 – Albuquerque, NM
August 17 – Phoenix, AZ – Crescent Ballroom
August 18 – San Diego, CA
August 19 – Los Angeles, CA – The Roxy Theatre
August 21 – Santa Ana, CA – The Observatory
August 25 – Portland, OR – Star Theater
August 26 – Seattle, WA
August 27 – Vancouver, BC - Venue
- Advertisement -