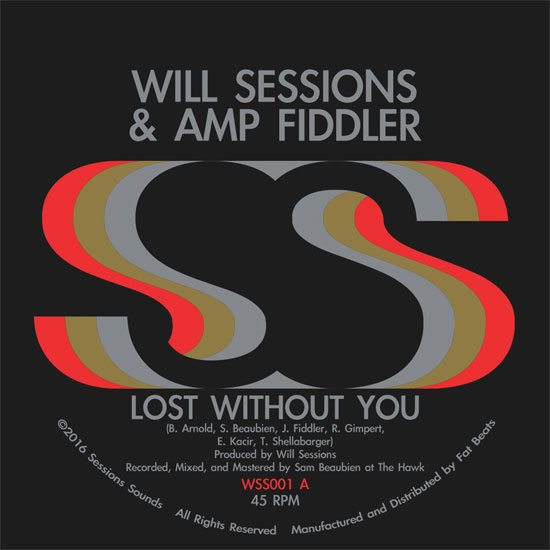 When Detroit legends the likes of renowned live band Will Sessions and celebrated soul/funk musician Amp Fiddler team up, musical blessings come down. Already known for their high-profile collaborations with hip-hop, jazz, soul, house and experimental royalty, this collaboration is a highly anticipated and extraordinary one.
"Lost Without You," the first release from the collective's forthcoming 7" single is our newest taste of the funk/soul we've loved for years. One listen and this modern take on vintage dance-floor soul will stir up feelings of nostalgia. Amp's signature vocals coupled with the disco diva sounds of Dames Brown, instantly remind us why retro R&B remains near and dear.
This groove is infectious -- one of those welcomed background distractions during intense games of Spades or Tonk; that family-get-together joint that even grandma can't resist taking a few steps to; and the perfect serenade for Saturday morning chores. Yes, "Lost Without You" belongs on those playlists as well as your other collections of feel-good tracks.
But that's what Will Sessions does best. We felt it way down deep in 2011 when they backed Elzhi on his Elmatic mixtape and later released The Elmatic Instrumentals. Who could imagine funk so funky that it was capable of elevating the perfection of Nas' holy grail of hip-hop classic Illmatic? Will Sessions accomplished it with precision and authenticity that still has the hip-hop community in awe. It's no wonder "Lost Without You" feels current and enduring all at the same time.
The 7" is available for purchase from Fat Beats right now. You'll find all of their earlier releases there as well. Keep up with the band and their live performance dates with a follow on Facebook.
- Advertisement -