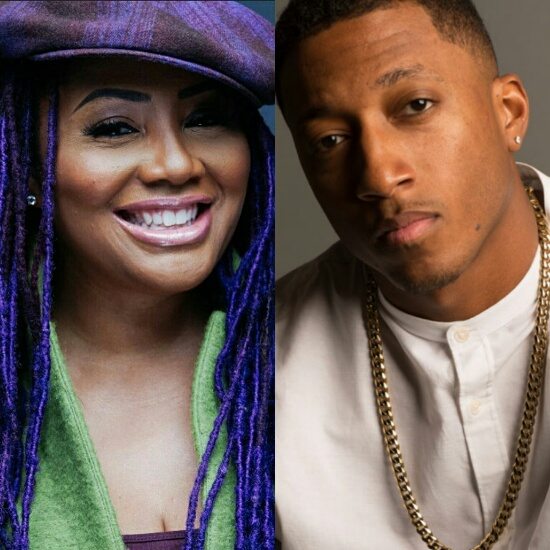 Lalah Hathaway currently holds record consecutive wins in the R&B categories for the GRAMMYs, and she decided to celebrate by dropping a new single in our laps. The new cut, "Don't Give Up," comes right on time to serve up a beautiful message during an uncertain sociopolitical climate that has us all shaking our heads. Featuring fellow GRAMMY winner Lecrae, and produced by Tiffany Gouché, "Don't Give Up" has the perfect blend of R&B, inspirational soul and hip-hop. 
"If I believe what they told me / I'da quit a 100 times by now," Lalah sings. "One thing led to another / The weight of life had me turned around / Because the world that I live in / The air that we're breathing will carry you / And, I know because I've been there before / Rest assured you can make it through / This I know."  Lecrae follows up with encouraging bars delivered with effortless energy rapping, "Now, don't you ever give up / Don't you ever look down / This is just a new seasom / Gon' and plant the seed in that ground." This welcome addition to our playlists will likely stay on repeat for its uplifting tone and Lalah's velvety smooth vocals.
Lalah's 2015 album, Lalah Hathaway LIVE, includes her "Angel" remake, which helped her take home the Best Traditional R&B Performance award at this year's GRAMMYs. She recently dropped the "Angel (Remix)" with BJ The Chicago Kid, giving us not one but two remakes we can believe in. Now that we're getting more music from the songstress, we'll keep checking in with the purple loc'd beauty to see what she decides to drop next. Add a positive groove to your day when you listen to Lalah and Lecrae's "Don't Give Up" right here.