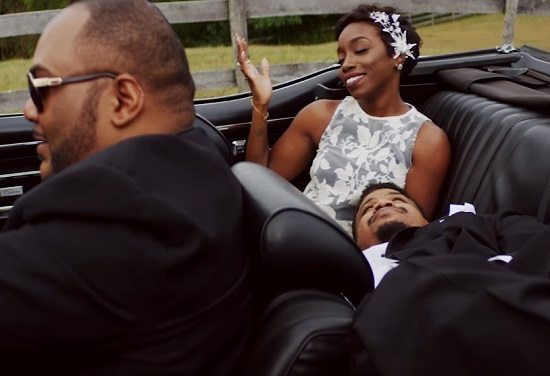 This year brought about some pretty impressive projects from our musical heroes of the past, who proved that they've still got the magic touch. The fellas of De La Soul definitely did the damn thing with their latest album ...And The Anonymous Nobody, enough so that it landed the Native Tongues trio a GRAMMY nomination for Best Rap Album this week. Coincidentally, this week also sees the crew dropping the first video from the album as well for the Estelle-featuring joint "Memory Of...(US)."
The plugs forgo the typical themes of most hip-hop videos, instead opting to tell the story of a woman caught up in the memories of love as she prepares to tie the knot. After the legendary Pete Rock introduces the tale in a Masterpiece Theatre style, we see Estelle as the bride preparing to walk the down the aisle. But before she does, she takes a mental trip down memory lane, with De La acting as her inner monologue. While Maseo acts as a chauffeur, both Posdnous and Trugoy hop in and go along for the ride. Do the push her forward or do they stop her from taking that walk? You can only find out if you watch.
Check out the video for "Memory of...(US)" below and be sure to pick up ...And The Anonymous Nobody today.