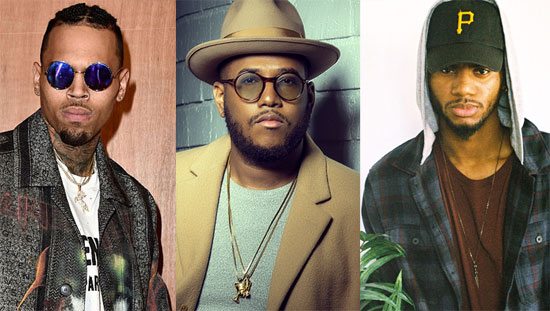 Guordan Banks has been enjoying the breakout success of his single "Keep You In Mind," which has become a No. 1 urban adult contemporary hit. "Keep You In Mind," originally released on Guordan's 2014 mixtape A Song For Everyone, may be over two years old, but it's showing no signs of wear and has even gotten some new life injected into it thanks to two of his contemporaries.
Last month, R&B It boys Chris Brown and Bryson Tiller decided to put their own spin on the track with some added raunch to make it more of a sex jam than the sweet nothings Guordan expressed on the original. Their rendition was solid, so solid in fact that Banks decided to incorporate what they did into the official remix.
"Girl, it don't get no realer / Had to call Chris Brown and Bryson Tiller," Guordan kicks off the "Keep You In Mind (Remix)," which keeps the music and chorus in tact, mashes it up with Breezy and Pen Griffey's lyrics and features a few new lines from Banks. The trio's voices blend well together on the K. Roosevelt production, and it has us crossing our fingers for more collaborations in the future.
Guordan Banks already had grown folks on lock with the soothing soulfulness of "Keep You In Mind," but this remix has cross-generational appeal. Together, the fellas give a fresh coat of paint to the song and extended its shelf life in advance of the release of Guordan Banks' debut album, which is in the works and on the way.