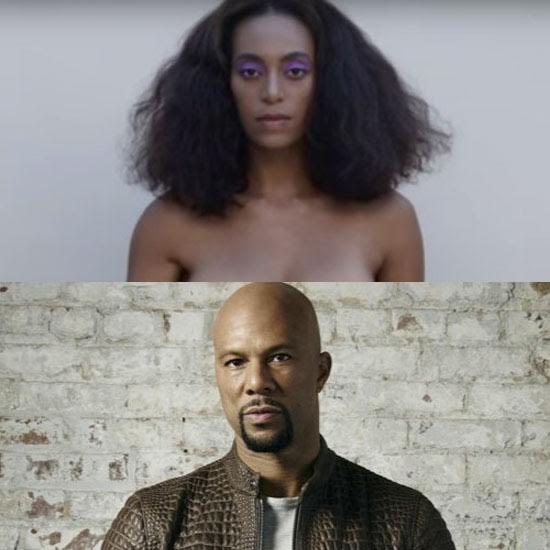 We think its safe to say that Solange's A Seat at the Table has hit a nerve with the public. Not only is it garnering rave reviews, but her peers continue to add their own spin to the music that she's presented on the collection. We've already gotten remixes from both Kaytranada and Casamena, now our main man Common comes through with a flip of Solo's haunting single "Cranes In the Sky" on which the Chi-Town emcee adds his own introspection into the mix.
Though he does nothing to the song's beat, instead letting it rock as is, he does add an opening salvo expanding on the idea of a nagging, incessant pain that just won't leave. "Can't hide from the truth even when I'm puffin' la / Can't work it away / Can't drink it away / Can't laugh it away / Can't think it away / That pain come up on ya like a thief in the day," he rhymes at one point before name checking Issa Rae and referencing Solange's other single "Don't Touch My Hair."
If you're wondering why Com decided to add his verse to the track, he offered high praise of the track to The FADER, saying, "Every once and a few years, there are certain songs that come out and have the sound of forever. 'Cranes in the Sky' is that song for me. Every time I listened to it, I keep wanting to hear it again and again. I started mumbling some words to it and then decided I want to write a verse. This is an unofficial remix simply inspired by the love of art."
As for his own upcoming album, Black America Again, he's revealed the tracklist for the upcoming set, which will arrive on November 4th and is available for pre-order on Amazon, iTunes and Google Play now. You can check out Common's unofficial remix of "Cranes In the Sky" right here and hop below to get a peek at Black America Again's tracklist.
Common Black America Again tracklist:
1. Joy And Peace (feat. Bilal)
2. Home (feat. Bilal)
3. Word From Moe Luv Interlude
4. Black America Again (feat. Stevie Wonder)
5. Love Star (feat. PJ)
6. On A Whim Interlude
7. Red Wine (feat. Elena)
8. Pyramids
9. A Moment In The Sun Interlude
10. Unfamiliar (feat. PJ)
11. A Bigger Picture Called Free (feat. Syd)
12. The Day Women Took Over (feat. BJ The Chicago Kid)
13. Rain (feat. John Legend)
14. Little Chicago Boy (feat. Tasha Cobbs)
15. Letter To The Free (feat. Bilal)

- Advertisement -