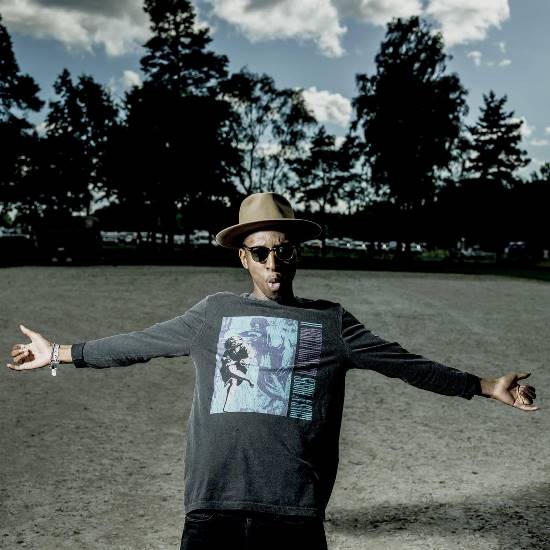 After gaining favorable buzz and glowing reviews for his 2015 debut EP, The Sound Experiment, Bounce-Worthy alum Samm Henshaw has continued his steady ascent since releasing his follow-up project The Sound Experiment II last month. Lead single "Our Love" brought his parents' love story to life and made an impact with its fiery and vibrant retro-soul appeal. Then came "These Hands" and its laid-back blend of pop and soul doubling as an ode to self-empowerment. Clearly, the inspirational tune struck a chord with fans as Henshaw's recently shared two remixes for our listening pleasure.
London DJ/producer GRADES has worked with SB faves like NAO and Sinead Harnett, but we still weren't quite sure what to expect for his take on Samm's track. At first, GRADES gives us bedroom vibes as he transforms the song into a seductive slow jam that has us wondering what exactly "these hands" are up to. But just as we're about to get a good bodyroll going, he suddenly shifts gears, quickening the pace and steering us onto the dance floor with a club-ready electronic mix. In contrast, Swedish producer Oliver Nelson gives the track a bit more of an international flair. Incorporating world beats, Bollywood rhythms and unique-sounding instruments like theremin and sitar, Nelson beckons our hips to gyrate and sway to his infectious arrangement.
We're not sure if Samm Henshaw will reveal any additional remix for The Sound Experiment II cuts, but in the meantime, listen to "These Hands" and check out the GRADES and Oliver Nelson remixes below. Pick up your copies of The Sound Experiment II along with both remixes via iTunes. The singer is taking a brief break after wrapping his sold out UK tour, but you can get a taste of his live act by streaming his recent installment of Spotify Sessions. He will be playing at various festivals for the remainder of the summer, so be sure to check his website for details. And after headlining at Village Underground on October 10th, Samm will join Chance the Rapper for the European leg of his Magnificent Coloring World Tour later this year.