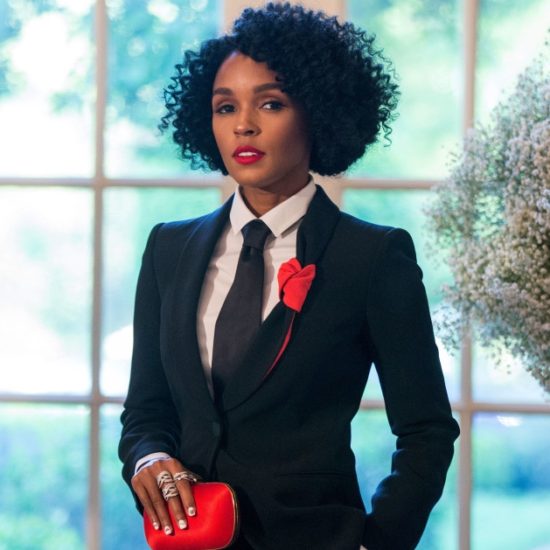 Though she hasn't released any new material this year, Janelle Monáe has had a banner year of performances — including a showstopping tribute to her late idol and friend Prince. However, if you were anxious to hear a new Janelle record in the 2000 and the 16, you'll have to look no further than the upcoming soundtrack to Netflix's The Get Down. Like the series itself, the soundtrack is becoming one of the year's most anticipated releases, with our first taste of the compilation album coming in the form of her Miguel's scorching hot "Cadillac." Janelle's contribution, "Hum Along and Dance (Gotta Get Down)," looks to continue that hot streak.
Calling in to Ebro Darden's Beats 1 Radio show, Janelle gave a brief rundown of her involvement with the '70s set series and how the song came about. Of the song, Janelle said, "The great thing about it is, I don't really do a lot of sampling but they had the rights to The Jackson Five's 'Hum Along and Dance.'" She later added, "Once we got in the studio together, we just picked parts that we loved and that's how we made the music." The song, on which Janelle channels a bit of Michael Jackson in her vocal, puts a present-day spin on the funk and soul of the late 1970s. Electric bass plugs along as drums pulse and hand claps ring out to the beat, with horn and vocal samples and buzzy electric guitar taking us into the chorus before we get dropped off in an undeniably funky breakdown. Basically, this sounds like it might be giving "Cadillac" a run for its money as our favorite selection from the soundtrack.
Unfortunately, we don't get to hear the song in full, as it's relegated to the last minute of Janelle's interview. However, we'll be able to hear it in full soon enough when both The Get Down and its soundtrack arrive this Friday (August 12th). In the meantime and in-between time, check out Janelle's interview with Ebro and the short snippet of "Hum Along and Dance (Gotta Get Down)" below.