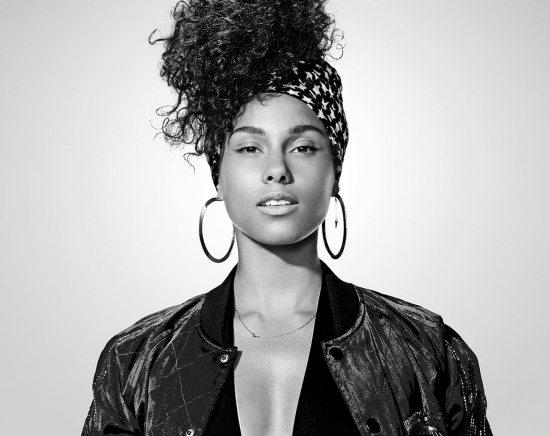 Alicia Keys has been steadily preparing us for her upcoming sixth studio album. This spring, she dropped the set's first single, "In Common," and gave us an arresting visual for it just last month. She also took the stage on Saturday Night Live to deliver a stirring live rendition of the track. But that wasn't the only song she performed that night, opting to premiere "Hallelujah" on the seminal comedy program as well. Now, Alicia has delivered the official audio for the song for us to enjoy
We knew from the SNL performance that "Hallelujah" was intended to be a stirring number, and it's even more evident now that we have a chance to actually sit with the song. "There's a hole in my heart I've been hiding / I've been strong for so long that I'm blind," Alicia begins, with only a piano backing her vocal. She goes on to deliver a despondent performance as she seeks refuge from the turmoil that surrounds her. As she continues her plea, the music around her builds, adding percussion, hand claps, organ and backing vocals as it crescendos into a cathartic climax.
Alicia hasn't given us the title or the release date for her upcoming album, but with the steady release of singles and performances, we can only assume that it's coming soon. In the meantime, take a listen to "Hallelujah" and let us know what you think in the comments.