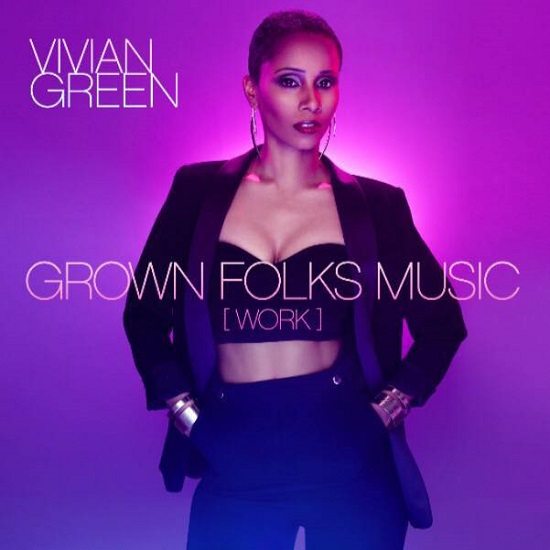 Vivian Green, now five albums deep into her music career, has decided to turn up the heat a little after 2015's Vivid, which featured the Top 10 Adult R&B hit "Get Right Back to My Baby" and the declaration of "I'm Not Broken." This time around, however, the sweet sound of Vivian's soulful soprano is ready to hit the dance floor on "Grown Folks Music (Work)," an upbeat tune featuring rapper Kwame on production that's sure to light up stages on her current tour dates.
Before last year's Vivid, we hadn't heard Vivian Green sing from her toes and make us want to move like this, but it's all been a very welcome change in pace for the R&B singer who got her big break back when she was just 19 years old singing backup for Jill Scott. She later signed her first record deal in 2002 before giving us a catalog of songs that detail the ins and outs of love. Since then, she's delivered solid projects that helped push forward the evolution of the neo-soul birthed from the Philadelphia soul music scene in the early 2000s and subsequently became the first signee to Kwame's Make Noise Recordings.
Together, they've created what sounds like a continuation of the singer's lighter and more positive side with a club-worthy anthem featuring feel-good vibes, hand claps, horns, tambourines and even catchier hooks that'll have you tapping your foot and nodding your head all at the same time. So be sure to turn up the volume on "Grown Folks Music (Work)" and get your good dancing shoes out as Vivian Green's ready to officially get this more mature party started in her own way once again.