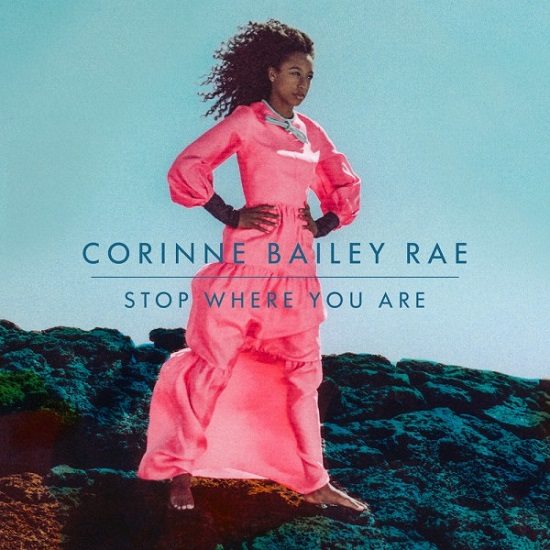 Corinne Bailey Rae's return has given us some unexpected turns from the singer, like the vibrant soul of "Been To the Moon" and the seductive and sensual "Green Aphrodisiac," but, lest we forget, it's the quiet, intimate moments that Corinne is able to create that always draw us in and win us over. "Stop Where You Are," the latest single from the singer's upcoming album The Heart Speaks In Whispers, is a reminder Corinne's quiet strength and thoughtful way with lyrics.
"Stop Where You Are" is a kind of call to action. In this case, she pleads with the listener to stop hoping and wishing for the next best moment and learn to love, appreciate and live in the now. "Life's shining around you / Don't miss a day / If you're caught up in the chase / You hold your happiness away from you," she cautions before the song's chorus before advising that we "light a fire where you are." To make sure we're listening, she goes with stripped-down production, utilizing a simple acoustic guitar and piano arrangement for the verses and then subtly adding different layers on the hook before the full-out bombast of electric guitar, crashing symbols and full-bodied backing vocals on the chorus.
While she's definitely not reinventing the wheel here, there's no doubt that the song is enough to make you stop and listen to her and then maybe — just maybe — rethink your approach to your day-to-day life. Check out the song's lyric video below to really absorb Corinne's message (which she elaborates on here) and be sure to pre-order your copy of The Heart Speaks In Whispers on iTunes now.