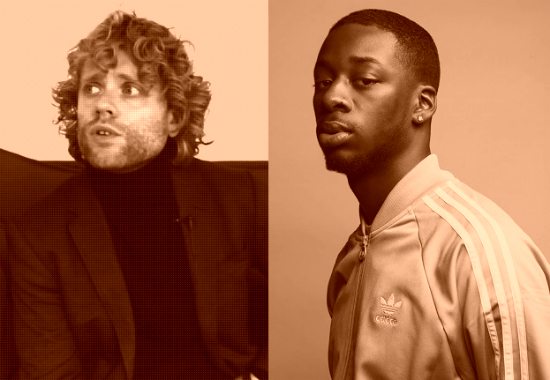 It's a long while since we've gotten something new from Benny Sings. Four years, to be exact. That's how long it's been since his stellar album ART landed in our laps and lulled us into a blue-eyed soul daze. Since then, the eccentric Dutchman has been radio silent. Thank goodness that he's decided to break that silence with new music and a new album, Studio, set to release next month. He dropped the album's first single, "Straight Lines," back in August and he has another ace up his sleeve with the album's second single, "You And Me."
Utilizing a jazzy loop backed by hard-hitting hip hop style drums, Benny offers a lilting vocal to make his case for a love that can stand the test of time. His restrained take on the lover's plea to work things out is refreshing in a world where it's commonplace to over emote. Instead, Benny states his case and makes it all sound as smooth as silk. The addition of sing-songy rap newcomer GoldLink is also a stroke of genius, as he quotes Jill Scott and even throws in a reference to Benny's own song "Feather" and gives a bit of edge to the proceedings (even if his harsh language near the end of his verse is a little jarring against the mellow production).
Benny's Studio, which happens to have been mixed by SoulBounce regulars The Stepkids, will arrive on November 27th. You can stream "You And Me" below and pre-order the album on Bandcamp right now.