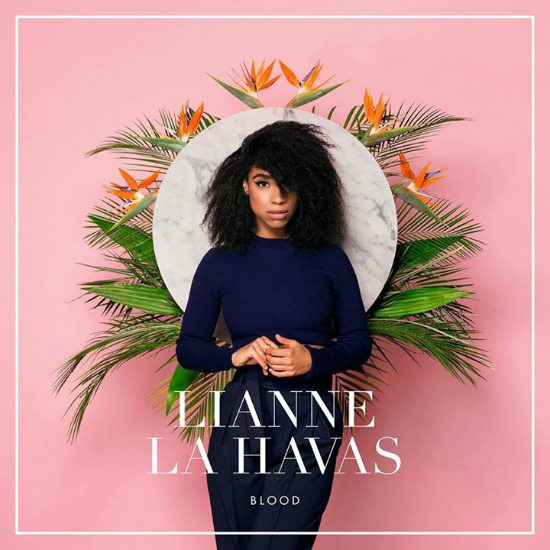 It's been almost three years since Lianne La Havas released her major label debut album, Is Your Love Big Enough?, in July 2012. Since that time, the British chanteuse has racked up fans and accolades and contributed her talents to music by everyone from Tourist to the eighth world wonder, Prince, on the song "Clouds" from Art Official Age. Now La Havas is readying the release of her sophomore set, and she has revealed the album title, cover art, tracklist and release date.
Lianne La Havas will warm us up this summer when she drops Blood on July 31st. We can't wait to hear the story behind the album title, nor can we wait to hear the music on the 10-song collection that houses tracks with titles such as "Unstoppable," "What You Don't Do" and "Good Goodbye." Curiosity is definitely getting the better of us, but we'll attempt to patiently wait for the first single to surface soon. In the meantime we'll just gawk at the lovely singer flanked by bird-of-paradise flowers on Blood's striking cover.
Blood will be available as a digital download and in physical format on CD and 12" vinyl (as well as limited edition signed CD and 12" vinyl copies), and everything is available for pre-order from Lianne La Havas' official website, Amazon and iTunes right now.
A new album release date isn't the only date we have to look forward to from La Havas who has a string of festival appearances coming up starting in May and an appearance at the ESSENCE Festival in New Orleans in July on her concert schedule. Take a look at Lianne's tour dates on the roster thus far below and keep up to date on additional concerts and buy tickets via her website.
Lianne La Havas Blood tracklist
1. Unstoppable
2. Green & Gold
3. What You Don't Do
4. Tokyo
5. Wonderful
6. Midnight
7. Grow
8. Ghost
9. Never Get Enough
10. Good Goodbye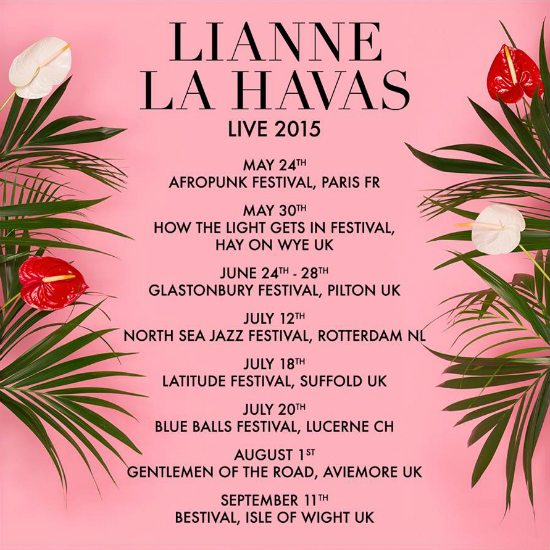 - Advertisement -