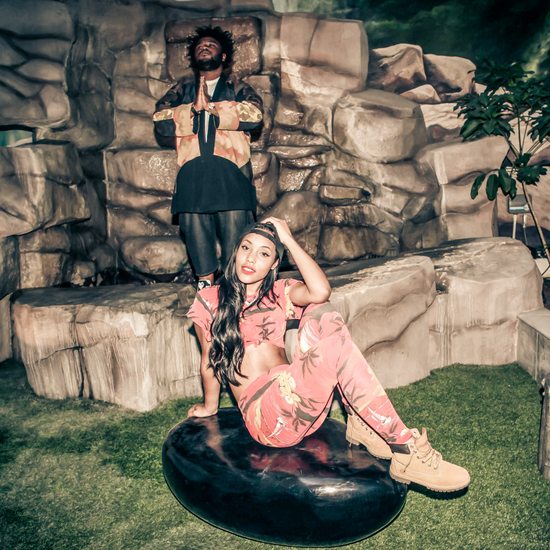 It seems India Shawn and James Fauntleroy can't wait for us to join them on their journey to the Outer Limits, and we certainly aren't complaining. The duo already leaked the first single and title track earlier this month. Now they're inviting us further along their musical odyssey with the second teaser, "More or Less."
Combining elements of R&B, pop and even rock, the tune is a captivating ode to the power of love. With vocals sometimes reminiscent of Brandy, India exhibits an beautiful vulnerability that engages the listener into a deeper connection to the song. For his part, Fauntleroy's tender tone and vocal restraint feels like an endearing display of affection, the perfect counterpart for Ms. Shawn's sentimental tone. The pair expound on the composition by stating, "there's no traditional structure, yet nothing seems to be missing." I think that sums it up perfectly...more or less.
For those who can't wait for March 4th, the Outer Limits EP is available for pre-order with various bonus perks (depending on how much you're willing to shell out). Visit the website for full details, and check out India's SoundCloud for more musical goodness.