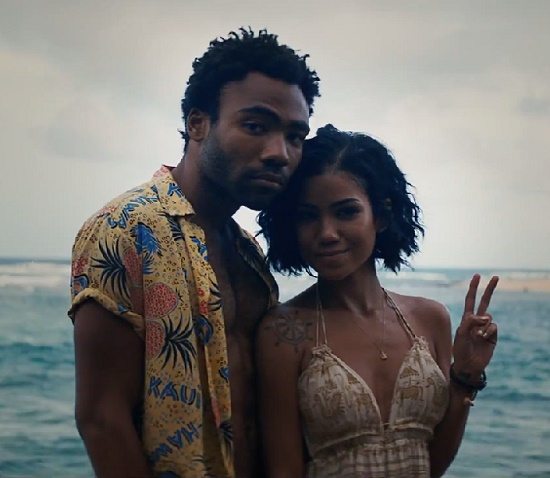 We've been talking a lot about Childish Gambino around SBHQ lately, mainly about his recent mixtape release STN MTN KAUAI and his song "Sober" in particular. But we didn't forget about his wonderful 2013 album Because the Internet, and neither did Gambino. The artist also known as Donald Glover surprisingly released a clip for Internet track "Telegraph Ave (Oakland by Lloyd)."
The song, which features Lloyd (duh) and was co-written by Rochelle Jordan, finds Gambino getting introspective about his failings in relationships as he's driving to see his girl. The video, however, is nothing like that. Instead it features the rapper and his co-star of choice, Jhené Aiko, sightseeing in Hawaii as they get all lovey-dovey and cute and cuddly. The breathtakingly beautiful visuals paint a pretty picture, but there's a slightly sinister vibe going on here that breaks up all that happy that Gambino and Jhené are giving off.
And then Gambino gets hit by a car...and, well, things then get weird. I won't spoil what happens exactly, but I will say that it's appropriate that the clip was released in this particular month. Check out the romantic/sinister clip below.