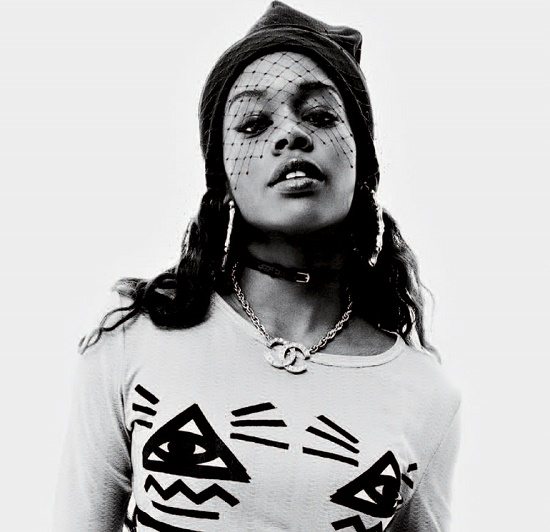 It's seems that it's no label, no problem for hip house troublemaker Azealia Banks. Despite her severing ties with Universal Music earlier this year, she's managed to keep up more of a momentum without them than she did with them. She dropped her single "Heavy Metal and Reflective" back in July and then quickly released the track's video in August. Now she's back with yet another single for the masses with "Chasing Time."
Where "Heavy Metal" was all about Azealia's hardcore hip hop side, "Chasing Time" finds her revisiting the hip house vibe that caught our attention in the first place as she chastises a lover whom she has spent her last second on. "I checked my watch, I had the future in my pocket / but I lost it when I gave it to you," she sings over the electronic groove. But just in case you thought she was only on the singing tip, she drops a few slick, dismissive bars in her ex-lover's direction.
Of course, the real question is whether or not this single means that Broke With Expensive Taste will ever see the light of day anytime in the near future. Azealia hasn't revealed anything about that possibility, but at least "Chasing Time" is enough of a jam to hold us over until we finally get a release date.