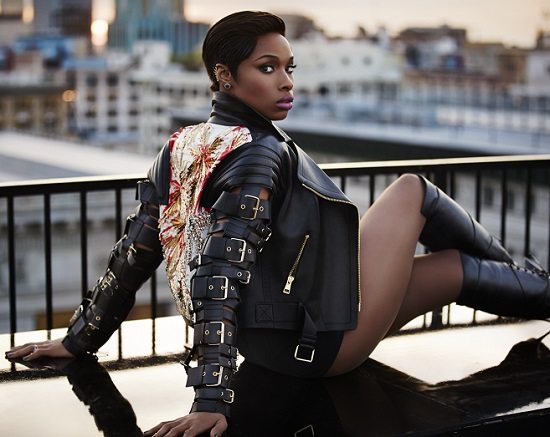 Jennifer Hudson was the talk of BET Awards '14 when she premiered her newest single, "It's Your World" for the audience during her saucy performance. And now, we have the full version of the song, which features an unexpected guest, to groove to. Doubling down on the disco/early '80s R&B sound of her upcoming project's first single, "I Can't Describe (The Way I Feel)," J-Hud channels her inner Donna Summer for this dance floor burner, on which she's offering her man the world, letting him know that she's got him, his desires, problems, pains and pleasure in the palm of her hand and she's willing to do anything to make sure his world keeps spinning.
And though she doesn't really need any help making this song a jam, she still invites fellow Chicago native R. Kelly to assist near the song's end. But where J-Hud's part is impassioned and appeals to emotion, R. Kelly's portion is a bit more aloof, with Kelly focusing more on the material side of things than the love. Still, his contribution definitely doesn't derail or detract from the song, with his somewhat gruff vocal actually adding some needed texture to the mix.
In addition to "It's Your World," the songstress has also released an album sampler featuring her previously released singles, "I Can't Describe" and "Walk It Out," as well as two new snippets, "Dangerous" and "He Ain't Goin' Nowhere," that further solidify what we can expect from Jennifer's third solo release. With everything sounding so good, all we need now is a title and release date because we already know that J-Hud will be getting our money whenever this album drops. Listen to both "It's Your World" and the album sampler right here and let us know if you feel the same way.