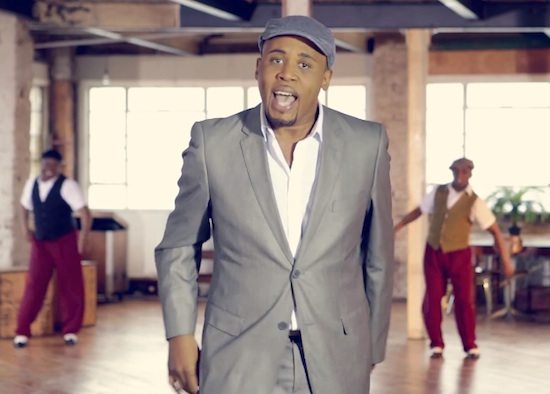 Incognito is on the way back and celebrating a milestone 35th anniversary together with the release of Amplified Soul later this month. Bluey and the crew could think of no better way to ignite the festive occasion than with "Hats (Makes Me Wanna Holler)," which features singer Tony Momrelle on vocals.
The song's music video almost immediately explodes with energy. Viewers are not only treated to a number of stylish headpieces worn by dancers and models, they also get to indulge in a cross-generational dance party, with voguing, ragtime and contemporary jazz styles, among others, put on display. (As with any proper throwdown, pay attention to the requisite Soul Train lines that form throughout.)
The catchy lyrics may border on the quirky and metaphorical sides, but the acid jazz pioneers fake none of the funk contained here. "Hats" blaring horns, driving bass line and emotive vocals rival Janelle Monáe's "Tightrope" and Pharrell's "Happy" with their ability to induce good feelings and to make you want to get up and groove.