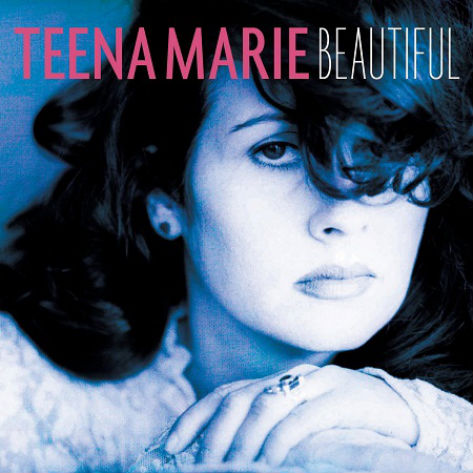 Many of us are still saddened by the 2010 passing of the unsung Ivory Queen of Soul,
Teena Marie
. Although many a heart is still heavy, I am grateful that her last project,
Beautiful
, will make its debut this month. In the past couple years we have seen posthumous albums and tributes rushed out at an astonishing pace after legends have passed in attempts to take advantage of increased sentiments and press. I appreciate that Teena's daughter
Alia Rose
has protected her mother's legacy by taking her time to let some dust settle and perfect her mother's last recordings. In October, we got a first spin of the bouncy
"Luv Letter,"
and now we have the pleasure of sampling all of the cuts from the forthcoming album.
Center
The title track, "Beautiful," is classic Teena, with a dreamy instrumental introduction (which contemporary artists don't do enough). While other artists' voices have aged, Teena's voice remained just as pure as it was for over 30 years. One thing people never gave Teena enough credit for was that she has always been articulate. From using multiple languages to teaching me what "passé" meant, she made being a wordsmith look easy, which is notable on "Carte Blanc." The aim of releasing album samples is to build anticipation in fans and that's exactly what the preview for "Give Me Your Love" did for me. I thought Anita Baker meant to cover the Curtis Mayfield classic (with Snoop Dogg) years ago when her new album was titled 21st Century Love. Lady T beat her to punch with the help of Alia Rose, who sounds more grown up since we last heard her on Congo Square. On the sample for "Rare Breed," Teena sasses, "I can say that they broke the mold that day my momma gave me breath." She is right. There will never be another Teena Marie, and I look forward to hearing her Beautiful goodbye when the album is released on January 15th.